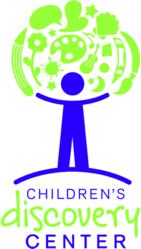 The center, located off Venning Road and Highway 17 in Mount Pleasant, tailors its learning environment to the world renowned Reggio Emilia philosophy
Mount Pleasant, SC (PRWEB) July 10, 2013
Katie Carter has joined Children's Discovery Center, a new Mount Pleasant child care provider, as assistant director. A Charleston native, Carter has several years of experience teaching kindergarten and first grade in South Carolina. She has been in an administrative role for the past two years.
Carter earned her bachelor's degree in early childhood education and a master's degree in divergent learning from Columbia College. A mother of two, Carter is thrilled that her daughter along with other Lowcountry children will be able to benefit from the educational program made available at Children's Discover Center.
The center, located off Venning Road and Highway 17 in Mount Pleasant, tailors its learning environment to the world renowned Reggio Emilia philosophy. Reggio Emilia has been recognized by Newsweek as "the top early education program in the world."
"I am excited to be involved in this unique child care program and cannot wait to see the children explore, learn and grow," says Carter. "It's such an honor to work with a team that is committed to providing the highest quality and innovative childcare programs and facilities to the Lowcountry."
Children's Discovery Center is currently accepting applications for registration for children ages 6 weeks to 5 years old. The center will open its doors in early August. Registration forms and tuition information is available online at childrensdiscoverycentersc.com.
For more information about Children's Discovery Center, call (843) 388-6700 or visit the center's website.
ABOUT CHILDREN'S DISCOVERY CENTER
Children's Discovery Center is a premier early childcare and education provider that respects the child, encourages learning through exploration, and supports the family within a creative, nurturing and Christian environment. Children's Discovery Center began 30 years ago in Toledo, Ohio and is recognized as one of the Top 50 childcare providers in the country. For more information, visit http://www.childrensdiscoverycentersc.com and http://www.facebook.com/childrensdiscoverycentersc.