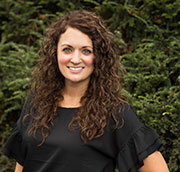 We are looking forward to helping those who are looking for niche-based market knowledge across the greater Asheville area
ASHEVILLE, N.C. (PRWEB) January 03, 2019
Mountain Homes Asheville is announcing their entrance into the Asheville real estate community. Founded by Jana Martin in late 2018, she stated, "We are looking forward to helping those who are looking for niche-based market knowledge across the greater Asheville area".
One area Martin says will be most beneficial to clients is the mobile-first design of their website led by husband, Chad Martin, founder of the real estate digital marketing agency Element-360.com. Their design methodology is focused on providing the best possible user experience for visitors to the Mountain Homes Asheville website, especially when browsing on a mobile device. Chad noted that "In practice, rarely do we see real estate web development agencies leading with the mobile design as the first design stage, over desktop, in the process." Martin noted "the website has a dynamic feed highlighting the latest listings with extremely fast load time, all conveniently located on the home page for easier navigation."
The Martins started their real estate careers 15 years ago, both working with the largest resort real estate developer at the time, Intrawest, as Operations Director (Jana) and Customer Analyst (Chad). They believe their development and digital marketing perspectives will give them an advantage in providing the most innovative client experience. To learn more about Mountain Homes Asheville, please visit Mountain Homes Asheville.