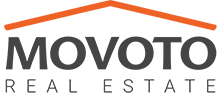 "Listen to your clients, put their interests first, and do everything you can to achieve their goals."
Oakland, CA (PRWEB) June 15, 2017
Named one of The Wall Street Journal's Top 200 Real Estate Agents in the country, Realtor® Frank Wong from Oakland, California shares his secret to success.
"The desire to help people," said Frank. "Listen to your clients, put their interests first, and do everything you can to achieve their goals."
Originally hailing from Hong Kong, Frank has called the San Francisco Bay Area home for over 30 years. After receiving his bachelor's degree in political science from UC Davis, he sparked a career in real estate finance. In 2004, armed with inside knowledge on the mortgage process, he began his career as a real estate agent.
"I wanted to be more involved with the home buyer and seller experience," Frank said. "This path has been very rewarding for me because it has allowed me to fulfill two passions, real estate and helping people." 
Frank's local knowledge has only furthered his success. "Sellers and buyers look for an experienced agent who knows the local area, has a proven track record of closing homes, and is honest."
Real estate technology has given Frank an opportunity to spend less time on administrative tasks and more time with his clients one-on-one. "Movoto stands out because they truly have a platform that puts their agents in the best position to be successful, and they provide a great search tool for buyers and premium services for sellers. Once customers connect with Movoto, I get the opportunity to help them become happy home sellers and buyers."
Frank advises that people buying or selling a home should always feel good about their agent, no matter what. "I want people to walk away thinking 'that's my guy, Frank, and he's going to do whatever it takes to make it happen for me.'"
About Movoto
Movoto Real Estate was founded on a simple principle: Selling and buying real estate is too complicated. That's why Movoto has dedicated over a decade to simplifying it. From humble beginnings as a three-person startup in 2005, the company has grown to become the second largest online real estate brokerage in the US and the only one licensed in all 50 states.
With the backing of Recruit Holdings Co. Ltd., owner of the largest real estate portal in Japan, Movoto has developed a network of over 3,500 real estate agents. Movoto was selected four years in a row for Inc. Magazine's 500|5000 fastest growing private companies. Over 26,000 clients have trusted Movoto agents with buying or selling their home and over 60 million people search for homes on Movoto each year. Learn more at movoto.com.