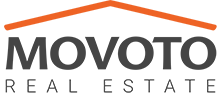 Fresno County is one of the top 10 producers of agricultural products, yet its food insecurity rate is higher than the national average at 29 percent of children living in food-insecure homes.
Fresno, CA (PRWEB) November 11, 2016
Movoto Real Estate's mission is to make it easier for people to sell homes and find their dream home. Which is why they understand more than anyone that a house isn't a home without food on the table.
This holiday season, Movoto is partnering with Grocery Outlet stores across Fresno and Clovis to hold a food drive to help strike out hunger. The drive will be held on Saturday, November 12 and Sunday, November 13 from 11 a.m. to 4 p.m. at all 5 Grocery Outlet locations. All donations are welcome and will go to the Community Food Bank.
Hunger doesn't seem like it should be an issue in Fresno County, one of the top 10 producers of fruits, vegetables, and other agricultural products. However, its child food insecurity rate is higher than the national average at 29 percent of children living in food-insecure homes according to Feed America's Map the Meal Gap 2016 study. A 2014 survey by Fresno Hunger Count also found that of over 42,000 people surveyed, a whopping 51% of households reported experiencing food shortages at least one month per year.
"It's the ultimate irony," said Movoto's Director of Real Estate Operations Maximillian Diez. "The US gets so much of its food from Fresno County. Meanwhile many residents of this community go hungry every day. Most people don't realize this."
He continued, "Making people aware of this problem and providing a means to help are the first steps to solving it. We hope that this event will raise awareness that this problem exists and we need to come together to end hunger in our community."
For Julie Fulcher, Movoto's Fresno Area Manager, this cause is particularly important to her. "I've built my entire life and career in the Fresno community and when I see that there are people struggling, it really hits home," she explained.
"People feel shame that they are struggling to provide for their families, and they're afraid to reach out for help. They shouldn't be. Everyone goes through tough times. The real mission of food banks is to provide a support network. A community is only as strong as the people we bolster up," Fulcher said. "I want people to know that we're all in this together."
"I grew up in a family and a community where sharing food was the ultimate bonding experience," added Diez. "Getting a roof over your head is step one for Movoto. Now, helping you put food on the table is step two. I can speak for the entire Movoto team when I say coming to help feed Fresno is the least we can do for a community that has been so welcoming and generous to us."
Food Drive Locations:
Grocery Outlet NW Fresno - 3566 W Shaw Ave Fresno
Grocery Outlet Fresno - 1825 E Ashlan Ave Fresno
Grocery Outlet Fresno - 2820 Tulare St Fresno
Grocery Outlet Fresno - 5175 E Belmont Ave Fresno
Grocery Outlet Clovis - 1848 Clovis Ave Clovis
About Movoto Real Estate
Movoto Real Estate was founded on a simple principle: Selling and buying real estate is too complicated. That's why Movoto has dedicated over a decade to simplifying it. From humble beginnings as a three-person startup in 2005, the company has grown to become the second largest online real estate company in the US. With the backing of Recruit Holdings, owner of the largest real estate portal in Japan, Movoto has developed a real estate network of over 3,500 agents across all 50 states.
About Grocery Outlet
Based in Emeryville, California, Grocery Outlet offers big savings on brand name products, with customers able to save 40% to 70% compared to conventional retailers. The fastest growing, "extreme-value" grocer in the U.S., Grocery Outlet has over 250 locations in California, Idaho, Nevada, Oregon, Pennsylvania, and Washington. Grocery Outlet carries a full range of products. From fresh produce, meat, deli and dairy to a wide assortment of natural and organic choices. They also offer a large selection of beer and wine, health and beauty care, as well as seasonal items. A third-generation, family-led company founded in 1946, Grocery Outlet's mission has always been to provide customers an exciting place to find WOW savings on name brands they trust. Grocery Outlet stores are run by independent owner-operators in the local community. For more information, please visit http://www.GroceryOutlet.com
About Community Food Bank
Community Food Bank is the region's largest community-based, non-profit agency dedicated solely to ending hunger in the Central Valley. Community Food Bank has experienced tremendous growth since its beginning in 1992, and now serves at the center of a vast network of more than 200 non-profit agencies, including schools, churches, community kitchens and more, throughout Fresno, Madera, Kings, Kern and Tulare Counties. Community Food Bank operates several food distribution and outreach programs, which combined, distribute more than 38 million pounds of food to families in need each year and serve more than 280,000 people monthly – of whom 90,000 are children.