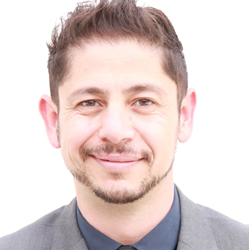 Going paperless can cut overhead costs while making client communication quicker, more efficient and personal.
Los Angeles, CA (PRWEB) October 05, 2016
According to The Economist, the average American uses the paper equivalent of almost six 40-foot trees a year. For law offices, that number is significantly higher.
"You wouldn't believe the amount of paper that law offices use, which is why I run a predominantly paperless office," said Movses Shakarian, founder of the Shakarian Law Group. "I even get all of my paper mail delivered to a facility that turns it into digital format and then they recycle the paper."
For offices thinking about going green by going paperless, Shakarian lists the following three benefits:
No. 1: Helps sustain the environment. Office copy paper accounts for over 20 percent of the total paper usage in the United States. By going paperless, offices can not only help save hundreds of thousands of trees but help reduce energy consumption, as offices use less energy when printers, faxes and copiers are inactive.
No. 2: Faster and cheaper client communication. "Going paperless can cut overhead costs while making client communication quicker, more efficient and personal," said Shakarian. "Fortunately, in the digital age, most, if not all, communication with a client can be done electronically via phone, email, Skype, etc. This, in turn, also results in fewer people having to drive to offices, which in the perpetually traffic congested Los Angeles area is a significant advantage, and subsequently reduces emissions due to fewer drivers on the road. Furthermore, it is an added benefit for your clients that are injured and might not be able to leave their homes, work, or families, as they won't have to deal with the pain associated with moving around and driving to and from an office."
No. 3: Reduced printing and overall costs. "The cost of printing business documents can add up, as it requires not only paper but toner and ink," concludes Shakarian. "Going paperless can drastically reduce or even eliminate these costs, as well as reduce overall costs, which is passed on to clients."
About Movses Shakarian, Shakarian Law Group
Movses Shakarian focuses on personal injury, criminal defense and landlord-tenant disputes. Attorneys at the Shakarian Law Group speak English and Armenian. For more information, please call (323) 940-4006, or visit http://www.shakarianlawgroup.com. The law office is located at 8605 Santa Monica Blvd., #25954, Los Angeles, CA 90069.
About the NALA™
The NALA offers small and medium-sized businesses effective ways to reach customers through new media. As a single-agency source, the NALA helps businesses flourish in their local community. The NALA's mission is to promote a business' relevant and newsworthy events and achievements, both online and through traditional media. For media inquiries, please call 805.650.6121, ext. 361.