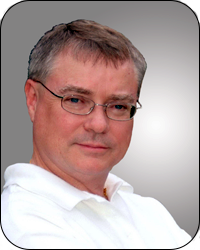 Disappoint that customer, however, and they get quite vocal. Where they used to talk to seven people, now they can talk to seven million, or more.
Las Vegas, NV (PRWEB) October 10, 2013
Reputation Management occurred long before Google and Yelp. Businesses that remain open have far more happy customers than those who are not. If they don't, they close. That is how it has always worked. But, until recently, it has happened in the dark. Nobody knew who was happy or not. The unhappy ones simply disappeared -- and told a few friends.
Now with the assistance of Google, Yelp, CitySearch and dozens of other review sites, every customer has plenty of ways to express his or her displeasure – or pleasure, if they will take the time.
And, therein, lies the challenge. Happy customers expected to be happy. Getting good service or value from a merchant is the norm for them. It is not worthy of comment or ever consideration.
Disappoint that customer, however, and they get quite vocal. Where they used to talk to seven people, now they can talk to seven million, or more. This is what creates the one-star Yelp reviews and very low Google scores. This is the thing merchants fear the most. Bad reviews stick around and mess up averages. And, the Yelp filter seems to give them more credibility.
This is where businesses get in trouble. They try to offset negative reviews by creating (or have created) positive reviews that will show up on review sites. This, of course, is not legal and AG Schneiderman of New York has made that case in a big way.
A 'White Hat' Alternative
Coincidentally, the same week Mr. Schneiderman announced his campaign, Mpact Magic announced a multi-tiered way of allowing businesses to never have to cheat again.
"If we had known of the New York announcement in advance, we would have timed our announcement to correspond. It just happened that way. We were lucky," remarked Mpact Magic president Roger McManus. "We are based in Las Vegas. They say being lucky is better than being good. We like to think, in this case, we are both."
The Mpact Magic system allows a customer to create feedback in the business location using a provided tablet or their own cell phone. Reviews provided by happy customers are recorded in the process and a record of the comments are emailed back to the customer with appreciation from the business involved.
The customer is asked if he or she will then transfer those comments to one of a wide range of websites that accept reviews. The Mpact Magic system limits the recommendations to those sites where the customer is already registered. The merchant, further, has the option of narrowing those choices to those where the business wants or needs more comments (and the Mpact Magic system even gives guidance to those choices, too).
But, people forget. They aren't necessarily motivated to post comments and bribing them to do so breaks a whole different set of laws dealing with the Federal Trade Commission and their definition of "paid advertising".
The answer is a piece of artificial intelligence provided by the Mpact Magic system. Initially, the system "knows" whether a customer is registered on a review site to begin with. From there, the system sends a series of politely worded emails explaining the importance of sharing words that a customer has already written him or herself. After about three tries, the owner of the business is informed of the failure and offered the option of making a phone call to make one final request to share online.
Not everyone will take that last step in spite of all of the encouragement. However, the frequency is so much higher than if the consumer is not educated as to the importance of the process and his or her participation.
Integrity
The process of reminding a customer may alter a normal pattern of behavior which can be described as procrastination or apathy, but the content of the message is legitimate. The customer offered comments without pressure or promotion. The only step that has frustrated business owners from the beginning of time is getting the comments posted online. Using a system of gentle reminders and simplifying the task achieves the objectives of business owners and those who publish review sites, too.