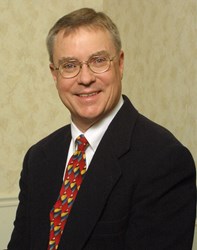 Some well-intentioned laws have unintended consequences
Las Vegas, NV (PRWEB) September 12, 2013
Stories about filtered positive reviews and published negative ones abound. Popular review sites such as Yelp claim filtering keeps the system "honest". And, small business owners who, for years had lived in a much simpler world, are screaming.
Now an effort is underway by the National Association of Small Business Owners to take the issue to Congress, not to create a law, but to amend an old one.
"The current law is very clear; websites which report the opinions of third parties are essentially immune from the consequences of whatever is written," says David Fox, Chairman of NASBO. "Rather than continue the string of lawsuits that are doomed to fail, we are taking the position that the law needs to be amended."
Fox refers to the review sites which occasionally get sued by businesses or groups of businesses for what small business owners claim is damaging them -- reporting negative things or not reporting positive things. Repeatedly, courts have sided with review sites using the 1996 CDA as the source of the sites' immunity. The law states generally that anyone who has a website where other people do the writing, the website owner is not responsible for what is said. Some sites like Yelp who selectively display some comments and filter the rest are examples of what gets under the skin of business owners.
"Allowing for such data manipulation is an unintended consequence of the law as it is written." claims Fox.
Review sites, no doubt, have a logical formula for whatever it is they do with the collected opinions. They vigorously defend their rights to do so and support their position under the protection of the CDA. And, so far, the courts have agreed.
Now, the National Association of Small Business Owners (NASBO) is stepping forward, not to form another class for another lawsuit, but to undertake an effort to change the law to limit its misuse by allowing one company to gain advantage over another.
The original intent of the "Communications Decency Act" was to clamp down harshly on Internet content. The Supreme Court gutted most of the original law on free-speech grounds. Nevertheless, if what is left is not modified further, review sites can use the immunity the law still affords to manipulate data in ways that can be patently unfair to small business owners.
"This law has been changed so much by the Supreme Court that the remnants have left a loophole that seem to unfairly impact the smaller players," claims Roger McManus, president of Mpact Magic. "It is possible to preserve publishers' rights and still not allow harm to others in the exercise of those rights."
Many business owners have joined class actions lawsuits, but none have prevailed in the courts under the Section 230 immunity. In declaring its support of the NASBO effort, Mpact Magic, in turn, supports its reputation management clients, all of whom are small business owners who deal with review sites every day.