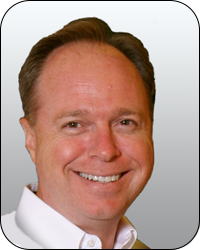 ... there are far too many different combinations of needs in the (reputation management) marketplace.
Las Vegas, NV (PRWEB) September 16, 2013
In a break from its all-inclusive reputation management products of the past, Mpact Magic has "modularized" the process down to the smallest possible degree.
This week Mpact Magic introduced a basic platform product with seven module options available to different types of businesses depending on their needs.
The core product called "The Mpact Magic Platform" allows any business an efficient means of collecting customer feedback using methods ranging from tablet input to pencil and paper.
"We came to the conclusion that there are far too many different combinations of needs in the marketplace. We looked at the offerings of over 100 competing firms and concluded that we had to be able to customize the offering for every customer," claims Jim Richardson, Director of Product Development. "This format seems to work best."
However the review is collected, the customer receives an email shortly thereafter thanking them for their comments and invited to post them to a review site. Based on random criteria, a review site is suggested and an easy click to copy and paste process makes the posting process elegant simplicity.
Acknowledging that not everyone reads all emails, a non-response by the customer triggers a series of reminder messages before being forwarded back to management for the option of an encouraging phone call.
The Platform includes a regular report of the client's status on the top eight review sites with an option to expand to over 50 sites.
Filling Out the Suite
Negative Review Alert: As an extraordinary "early alert" system, any customer who leaves a less-than-happy review will trigger a text to any member of management. The system can't prevent a negative posting online, but it dramatically reduces the probability.
Team Reporting Option: Some businesses have departments or individuals whose customer service they want to track individually. The Team Reporting option allows each service person or department to be assigned a unique identifier for customer review tracking.
Always Audit: This option alerts management any time any posting appears, positive or negative. The system will grab the full text of the review and email it to a designated email address, 24/7/365 as well as combined reports and a smartphone app to deliver reputation critical status information at any time.
Power Posting: Power Posting analyzes the online status at any point in time. When a new review is acquired by the Mpact Magic system it determines where it should be placed so that it will most positively impact the business.
Mobile Websites with Mobile SEO: Today, over 50% of consumer search activity occurs on mobile devices. Reaching the top of a mobile search is just as important as easy mobile viewing. This creates a way for clients of Mpact Magic to show off their products and services through a medium used by a majority of prospective customers today.
Mobile Couponing: Given the propensity for customers and prospective customers to use mobile devices to learn about and communicate with businesses today, the next logical step is to use those devices to lure customers back into the client's place of business using Mobile Couponing.
Dial in Reviews: Some customers don't type with their fingers or thumbs. Now they can call a telephone number, enter an extension and speak their mind.
Results: The Mpact Magic suite of products represent the most comprehensive set of tools available to assist business owners in establishing and maintaining a preeminent online position. Now with Mpact Magic 4.0, these tools, combined with a concerted effort by all staff members to use them effectively, will result in a dramatically more positive public image resulting in higher revenues and greater profits.