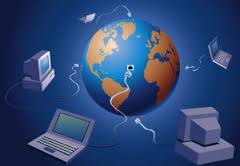 Solveforce Offers MPLS Network Savings Up to 40%!
Atlanta, Georgia (PRWEB) September 09, 2014
Solveforce's MPLS Network (http://mplspros.com) offers the world's only real-time online MPLS Network tool! Their free online service performs unbiased MPLS Network research to find the best service at the best possible price. Once an MPLS Network plan of interest is selected, a member of their sales team contacts the potential client to discuss the details of the MPLS Network request. Solveforce MPLS Network agents will confirm pricing and assist with the signup process.
What is MPLS?
Multi Protocol Label Switching (MPLS) is a switching technology that regulates data traffic and packet forwarding in a complex network. A connection-oriented methodology that traverses packets from source to destination node across networks is what it does for fast packet transmission. It has the feature of encompassing packets in the presence different network protocols.
In an MPLS network, data packets are assigned labels. Packet-forwarding decisions are made solely on the contents of this label, without the need to examine the packet itself. This allows one to create end-to-end circuits across any type of transport medium, using any protocol. The primary benefit is to eliminate dependence on a particular OSI model data link layer technology, such as Asynchronous Transfer Mode (ATM), Frame Relay, Synchronous Optical Networking (SONET) or Ethernet, and eliminate the need for multiple layer-2 networks to satisfy different types of traffic. MPLS belongs to the family of packet-switched networks.
Why MPLS is a business necessity
If a business relies on its data network and/or Internet access to support mission-critical applications, multimedia and other performance-sensitive traffic, they need a powerful and reliable connectivity and networking solution like MPLS Network (http://mplspros.com/). To ensure maximum performance, security and reliability Solveforces MPLS Network Services are delivered on a coast-to-coast fiber-optic backbone which incorporates advanced digital switching, Ethernet-featured services and the latest security technologies.
About Solveforce MPLS Network
Mplspros.com is managed by SolveForce, a Master Agency that offers its consulting services in Georgia, and has been providing business solutions since 2004. They are recognized all over the globe as a private ethernet & telecom consulting agency that offers National advisory and auditing services for the telecommunications and Internet industry. Founded by Ron Legarski, this master agency has accomplished many awards and achievements. With high quality Atlanta telecom and ethernet fiber internet solutions to offer, the company's future plans are to integrate even more cities and companies in their coverage areas and remain the leader in the telecom & internet solutions industry throughout Atlanta, Georgia.
SolveForce.com, LLC can be reached at 888-765-8301 via toll free or visit one of their real-time quoting websites at http://www.solveforce.com/georgia/.