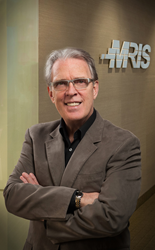 ROCKVILLE, MD (PRWEB) January 27, 2015
MRIS, the industry-leading Mid-Atlantic Multiple Listing Service (MLS) that facilitates nearly $125 million a day in real estate transactions, announced today that its President and CEO David Charron will lead the conversation for the MLS Track panels at Inman's Real Estate Connect in New York, NY.
Real Estate Connect, hosted by Inman News from Jan. 27-30, brings together the nation's real estate thought leaders to discuss the top issues, ideas and new technology affecting the real estate industry. Real estate professionals and entrepreneurs will also share insights on how they successfully built their businesses.
Charron, who has been named to Inman's 100 Most Influential Real Estate Leaders for the past eight years, will facilitate four MLS Track panels on Jan. 29 from 2-3 PM. He will be leading high-level discussions on how to build on the success of the Council of Multiple Listing Services (CMLS), strengthening the MLS and large-broker relationship, building business around big data and what leaders in the industry imagine the dream MLS to look like.
John Heithaus, Chief Evangelist at RealEstate Business Intelligence, a subsidiary of MRIS, will join Charron for the panel 'Does Building Business Around Big Data Make Us Stupid'. MRIS Director of Data Center Services Garry Marsoubian will also speak at Inman Connect on Jan. 28 at 3:10 PM around how to stay safe as an agent.
To learn more about Real Estate Connect, please visit http://www.inman.com/connect/real-estate-connect-nyc-2015/.
ABOUT MRIS
Metropolitan Regional Information Systems, Inc. (MRIS) is Real Estate in Real Time™. We're a leading provider of real estate information technology and services, and are frequently ranked among the most productive Multiple Listing Services (MLS) in the nation, facilitating over $45 billion in system wide sales in 2014. In its core market, MRIS supports over 45,000 real estate professionals spanning the Mid-Atlantic region, including Maryland, Northern Virginia, Washington, D.C. and parts of Pennsylvania, Delaware and West Virginia. MRIS provides a portfolio of technology solutions and proprietary databases for real estate professionals, as well as broker and agent software products and an industry-leading consumer portal, MRIShomes.com (formerly HomesDatabase). In addition, the CURE Solutions Group, a subsidiary of MRIS, provides proprietary back-end technology to other MLS systems, serving nearly 110,000 customers each day. Visit MRIS at MRIS.com and our web based TV station, mrisTV.com. "Like" us on Facebook/MRISonFB, follow us on Twitter, @MRIS_REal_News and be sure to visit MRISblog.com for real-time news and company updates.