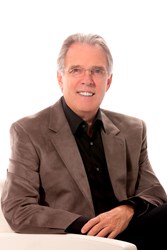 He is a brilliant leader with great perception of the future direction of the industry and this recognition in the Inman Top 100 is very richly deserved.
ROCKVILLE, MD (PRWEB) January 08, 2014
MRIS, the industry-leading Mid-Atlantic Multiple Listing Service (MLS) that facilitates nearly $125 million a day in real estate transactions, announced today that its President and CEO David Charron has been named one of the most influential real estate leaders of the year by Inman News, the nation's leading source of real estate news.
The annual Inman list recognizes the 100 most influential thought leaders and visionaries in real estate. Individuals on the list must embody leadership, innovation, ingenuity, power and persistence in the real estate and technology community. Categories in this year's Inman 100 include: brokers, technologists, trade group and multiple listing service representatives, economists, consultants, bloggers and social media influencers.
Charron was honored in Inman 100's industry trade group and MLS category for the 8th year in a row. "In overseeing all operations of one of the nation's largest MLS systems, Charron emphasizes two-way communications with the board of directors and shareholders, fostering collaboration and inspiring innovation," Inman's report stated.
Charron has been acknowledged for advancing the industry by offering innovative tools and resources to support real estate professionals. One recent example is the MRIS Marketing Center powered by Imprev that allows its more than 45,000 subscribers to create marketing materials with listing data and photos seamlessly from MRIS' internally developed listing input tool, Keystone.
"David Charron is without a doubt one of the most influential people in the MLS side of the real estate industry today," said Jon Coile, Chairman of MRIS. "I've been to industry conferences with David and everybody wants to meet with him, get his input or feedback on whatever they are working on. He is a brilliant leader with great perception of the future direction of the industry and this recognition in the Inman Top 100 is very richly deserved."
Charron speaks frequently at industry events and most recently has been selected as a moderator at Inman's Real Estate Connect on Jan. 15-17 in New York City. Charron will facilitate the MLS Success Track panels about intellectual property, paper brokers, and the country clubs of real estate investing. Additionally he is a featured speaker at the NAR Association Executive Conference in Baltimore in March.
To view Charron's recognition in Inman's Top 100, please visit: http://www.inman.com/leader/david-charron/.
ABOUT MRIS
Metropolitan Regional Information Systems, Inc. (MRIS) is Real Estate in Real Time™. We're a leading provider of real estate information technology and services, and are frequently ranked among the most productive Multiple Listing Services (MLS) in the nation, facilitating over $45 billion in system wide sales in 2013. In its core market, MRIS supports over 45,000 real estate professionals spanning the Mid-Atlantic region, including Maryland, Northern Virginia, Washington, D.C. and parts of Pennsylvania, Delaware and West Virginia. MRIS provides a portfolio of technology solutions and proprietary databases for real estate professionals, as well as broker and agent software products and an industry-leading consumer portal, MRIShomes.com (formerly HomesDatabase). In addition, the CURE Solutions Group, a subsidiary of MRIS, provides proprietary back-end technology to other MLS systems, serving nearly 150,000 customers each day. Visit MRIS at MRIS.com and our web based TV station, mrisTV.com. "Like" us on Facebook/MRISonFB, follow us on Twitter, @MRIS_REal_News and be sure to visit MRISblog.com for real-time news and company updates.