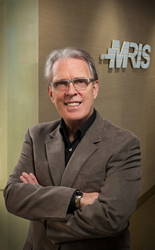 Rockville, MD (PRWEB) January 07, 2015
MRIS, the industry-leading Mid-Atlantic Multiple Listing Service (MLS) that facilitates nearly $125 million a day in residential real estate transactions, is proud to announce that its President and CEO David Charron has been named to Real Estate Executive Magazine's 100 Most Influential Real Estate Executives.
To determine the list of top executives, Real Estate Executive Magazine conducted a comprehensive analysis of the leading real estate companies in the United States. Charron was selected based on his service, dedication and determined work to strengthen MRIS and serve its agents and clients.
Charron runs one of the largest and most productive multiple listing services in the country with over 45,000 customers and 25-shareholder associations of REALTORS®. Under Charron's leadership, MRIS is known for its innovative technology and marketing tools for real estate professionals including this year's successful launch of the real estate search platform Homesnap Pro for MRIS agents.
The MRIS CEO is frequently called upon as a speaker for industry events and pens a reoccurring column in the Washington Post about the Mid-Atlantic region's housing market and trends. This past year, Charron was also recognized by Inman News as one of real estate's most influential leaders for the eighth year in a row and was ranked the 43rd most powerful person in real estate on Swanepoel's Power 200 list.
MRIS Chairman of the Board Jon Coile was also named to Real Estate Executive Magazine's 100 Most Influential Real Estate Executives list for his contribution to the real estate industry this year. Coile, who is also CEO of Champion Realty, Inc., was a member of the MRIS Board of Directors and served on the MRIS Executive Committee and Investment Committee before becoming Chairman in 2013.
For more information on MRIS, please visit http://www.mris.com.
ABOUT MRIS
MRIS is Real Estate in Real Time™. We're a leading provider of real estate information technology and services, and are frequently ranked among the most productive Multiple Listing Services (MLS) in the nation, facilitating over $45 billion in system wide sales in 2013. In its core market, MRIS supports over 45,000 real estate professionals spanning the Mid-Atlantic region, including Maryland, Northern Virginia, Washington, D.C. and parts of Pennsylvania, Delaware and West Virginia. MRIS provides a portfolio of technology solutions and proprietary databases for real estate professionals, as well as broker and agent software products and an industry-leading consumer portal, MRIShomes.com (formerly HomesDatabase). In addition, the CURE Solutions Group, a subsidiary of MRIS, provides proprietary back-end technology to other MLS systems, serving nearly 110,000 customers each day. Visit MRIS at MRIS.com and our web based TV station, mrisTV.com. "Like" us on Facebook/MRISonFB, follow us on Twitter, @MRIS_REal_News and be sure to visit MRISblog.com for real-time news and company updates.