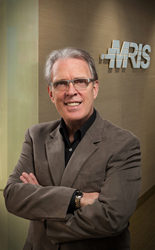 We congratulate the outstanding leaders in our region who were recognized on Swanepoel's prestigious list.
ROCKVILLE, MD (PRWEB) February 01, 2016
MRIS, the industry-leading Mid-Atlantic Multiple Listing Service (MLS) that facilitates nearly $140 million a day in real estate transactions, is proud to announce that its President and CEO David Charron and several regional leaders have been named to this year's Swanepoel Power 200.
The Swanepoel Power 200 is one of the most comprehensive lists of powerful key decision makers, influencers and innovators in the residential real estate industry. The Swanepoel Power 200 editorial committee selected the honorees based on industry research and nearly 400 hours of evaluation.
Charron is well-recognized for advancing the real estate industry by offering innovative tools and resources to support its 45,000 members and has been a key figure in the conversation around the evolving role of the MLS. Charron also serves on the board of directors for the Council of MLS (CMLS) and as a strategic director on Midwest Real Estate Data's (MRED) Board of Managers.
Two members of the MRIS Board of Directors were also recognized on the list. MRIS Chairman of the Board Jon Coile was acknowledged for his leadership within the real estate industry. Cindy Ariosa, Vice Chair of the MRIS Board of Directors, was also cited for her contributions to the industry.
In addition, the following leaders in the MRIS geographic region were recognized:

Wesley Foster, Chairman and CEO, Long & Foster Real Estate, Inc.
Jeffrey Detwiler, President and COO, Long & Foster Real Estate, Inc.
Todd Hetherington, CEO, CENTURY 21 New Millennium
"We congratulate the outstanding leaders in our region who were recognized on Swanepoel's prestigious list. Their contributions have greatly impacted the local and national real estate industry and we are very proud to work with them to help provide brokerage firms greater control of their listing content," said Charron. "We also extend special congratulations to Jon Coile and Cindy Ariosa for their well-deserved recognition."
Swanepoel ranked the influencers in multiple categories including corporate executives, association and MLS executives, power brokers, outside powers, women leaders, trendsetters, technology executives and social influencers.
To view the complete Power 200, please visit http://www.swanepoel.com/power200/2016.
ABOUT MRIS
MRIS is a leading provider of real estate information technology and one of the nation's leading multiple listing services (MLS), facilitating nearly $51 billion in system wide sales in 2015. The company supports over 45,000 real estate professionals in the Mid-Atlantic region, including Maryland, Northern Virginia, Washington, D.C. and parts of Pennsylvania, Delaware and West Virginia. MRIS provides its customers with a portfolio of best-in-class desktop, mobile and cloud-based technologies to improve the real estate transaction process for both real estate professionals and homebuyers and sellers. For more information, please visit MRIS.com or MRIShomes.com to search for thousands of available homes in the Mid-Atlantic region.