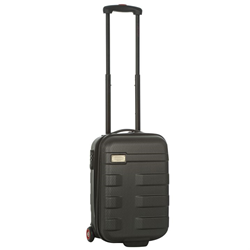 (PRWEB UK) 1 March 2014
January is the prime time for people to book their big summer holidays, which are usually between June and September, but sometimes waiting that long for a holiday can be tough, especially if the Spring weather doesn't live up to its expectations and you have nothing planned in between.
Booking a weekend away somewhere, either near to home or abroad, helps to break up this drought and helps to re-charge your batteries and put a smile back on your face. March sits right in the middle between December and June meaning it's in between the Christmas hype and excitement of going on holiday, so will help break the mid-month slump. However, there are plenty of other reasons why March is the month for a short getaway.
Most people's work holidays run from April to April, so if you have holidays left then using them in March means you can opt for a long weekend away. This is especially handy if you fancy going abroad as it gives you more leeway when it comes to booking your flights, or if you're thinking about a holiday cottage as most have a minimum stay of three nights. If you have three or four days left to use up then going mid-week will not only save you money, but you will also miss the hustle and bustle if you're after a relaxing retreat.
For people who don't have children then March is the perfect month to take a short break as there are no school holidays or bank holidays, so you won't be faced with higher prices. Plus travelling to and from your chosen location should be much quieter.
The weather in March also tends to pick up a little, with hopes of less rain and more sunshine. Budapest promises temperature between 10 and 17 degrees towards later March, and even though the UK may not have the heat it is forecasted to be drier than February. However, in most European cities, temperatures will not soar past 18 degrees making it a comfortable atmosphere for exploring in.
So if you've got holidays left to use and you're feeling a little down then treat yourself to a short break this March and return feeling bright and happy.
MrLuggage.com offer a range of cabin luggage and holdalls that are perfect for weekend breaks, check them out here: http://www.mrluggage.com. Join in the conversation on their Facebook and Twitter pages.
For all media enquiries please contact Stacey(dot)Topley(at)SportsDirect(sot)com or 0870 333 9413.