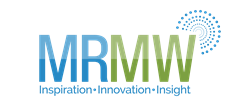 "This is the conference that brings together technologists and researchers and it's the best out there!" - Stuart Ryder, Ipsos
Singapore (PRWEB) October 08, 2015
The Merlien Institute is pleased to announce the 2016 dates for its flagship conference series MRMW. MRMW is the world's leading global conference series focused on mobile and innovation for the insight and market research industry. MRMW works together with an advisory board comprised of international brands and thought leaders to bring together the brightest minds and the latest developments from inside and outside the industry.
Trusted by over 8000 delegates around the world, this is the market research conference series not to be missed. In 2016, MRMW will be bigger than ever! With our annual Mobile Research Awards 2016, networking receptions, client challenge workshops, new bonus tracks and of course a conference program that challenges the status quo and brings together international brands, innovative agencies and cutting-edge technology innovators.
"MRMW is right at the forefront of market research innovation. It was the first conference series to connect market researchers with technologists and by now MRMW is widely seen as the best event in this space. By hosting regional events in North America, Asia-Pacific, Europe and Africa, we cover the best from around the world, bringing mobile innovation to every market. We believe that together with our advisory board and our extensive partner network, we are providing the industry with a unique learning experience at each event." said Jens Cornelissen, Merlien's Managing Director of Global Events.
The dates for the 2016 MRMW events in Asia-Pacific, North America, Europe and Africa are as follows:
MRMW Asia-Pacific, March 8-10, 2016 Kuala Lumpur
(Proudly supported by the Malaysia Convention & Exhibition Bureau)
MRMW North America, July 18-19, 2016 Fort Worth, Texas
MRMW Europe, September 13-15, 2016 London
MRMW Africa, November 2-3, 2016 Cape Town (South Africa)
The Call for Papers for the 2016 MRMW series is now open. To submit a paper for the above events, please complete the submission form at: http://mrmw.net/paper-submission
To find out more about speaking, sponsorship opportunities and participation, please visit: http://www.mrmw.net or email Mr Jens Cornelissen at jens(at)merlien(dot)org.
Here's what past delegates say about MRMW:
"This is a critical conference for understanding what the trends are going to be in our industry" - Aaron Reid, Sentient Decision Science
"This is the conference that brings together technologists and researchers and it's the best out there!" - Stuart Ryder, Ipsos
"One of the things I love about MRMW is they are able to gather perspectives from all around the world through their global conference series" - Pete Cape, SSI
"It's always a learning experience coming to MRMW. The anticipation of what's new, what's current, what's experimental" - Wale Omiyale, Confirmit
What's unique about this conference is there are so many people from different areas of mobile space coming together. It's impressive, very interactive and in terms of networking, you can't do better" - Prof. Leighton V. Williams, Nottingham Business School
About Merlien Institute
Established in 2008, Merlien Institute is a leading events and publishing company with a mission to efficiently respond to the information and networking needs of insight, marketing research and innovation professionals. In fact, we pride ourselves with the ability to scout for the newest technologies and introducing them at our events.