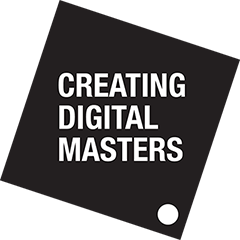 The Masters in Digital Marketing represents an opportunity to develop our academic offering and support learners beyond their initial practical requirements, focusing on top flight candidates with a requirement for immediately applicable strategic skills.
(PRWEB UK) 24 March 2014
MMC Learning, a provider of professional qualifications for marketers and management professionals, has today announced the launch of a new MSc in Digital Marketing.
The Masters in Digital Marketing has recently undergone validation by Manchester Metropolitan University. MMC Learning plans to run two intakes per year with the first run starting on 15th May 2014.
The MSc in Digital Marketing is aimed specifically at digital marketing professionals with two or more years' experience in industry. It runs part time over 36 months and has been developed with input from digital marketing experts to ensure it meets immediate commercial needs as well as developing long term skills.
Although the MSc in Digital Marketing is academically supported the majority of the teaching will be delivered by specialist practitioners covering key areas including strategy and planning, leadership and operations management, content strategy, customer insight, analytics and growth and optimization.
MMC Learning brings a wealth of experience in delivering high quality professional education as well as access to some of the industry's most respected thought leaders, making for a rich and seamless learning experience for candidates. The addition of the MSc in Digital Marketing makes MMC a one stop shop for digital marketing professionals who see formal learning as an invaluable route to career progression.
The new Masters in Digital Marketing is an evolution of the MSc in Digital Marketing Communications, launched by MMU and Econsultancy in 2007. Vivien Underwood, formerly Head of Professional Development at Econsultancy, and David Edmundson-Bird, Programme Director at MMU, have overseen the development of the new syllabus to ensure that it draws on past success whilst being thoroughly refreshed to meet the emerging challenges faced by digitally driven organisations today.
About MMC Learning
MMC Learning is an accredited study centre for the Chartered Management Institute and a leading accredited study centre for the Chartered Institute of Marketing offering the Diploma in Digital Marketing. Professional students from marketing and management backgrounds study with MMC through a rich media e-learning portal which includes thousands of video lessons presented by some of the world's leading authors, lecturers, marketing practitioners and industry leaders and supports a flexible approach to learning, helping professionals evolve and excel in today's digital world.