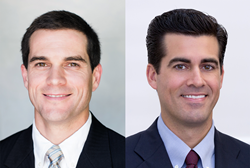 At all of our locations, our priority is always to provide high quality eye care.
Oxford, MS (PRWEB) October 27, 2016
Mississippi native and board certified ophthalmologist Dr. James Shipp of Mississippi Eye Consultants now offers advanced surgical and medical eye care to his community from three new locations: Oxford, New Albany, and Tupelo.
At Mississippi Eye Consultants' Oxford location, previously known as Mayo Eye Center, Dr. Shipp collaborates with the practice's original eye care team to provide the same state-of-the-art diagnostic services and medical and surgical treatment that area patients have come to expect. "Treatment in Oxford includes everything from LASIK laser vision correction to DropLess® cataract surgery, one of the latest techniques used to enhance results after cataract correction," says Dr. Shipp. "Our patients also have access to effective treatment for glaucoma, macular degeneration, and diabetic eye disease, among other eye conditions."
For those in or around New Albany who are in need of specialized eye surgery, Dr. Shipp also performs select procedures at Baptist Memorial Hospital - Union County Surgery Center.
Optometrist Dr. Nick Dodd, who works alongside Dr. Shipp at his third office in Tupelo, explains that "this center is designed to help patients who are experiencing vision problems and have been referred to Mississippi Eye Consultants by their regular eye doctor for further testing. If diagnostics confirm that surgery is needed, our team puts together a customized treatment plan."
"At all of our locations, our priority is always to provide high quality eye care," says Dr. Shipp. "This is our community; it's where we're from. We want to understand each individual patient's needs so that we can assist them in making the best choice for their eyes. With the growing treatment options available in our field, we want to guide the patient through these choices and ensure they get the best possible vision."
Learn more about Dr. Shipp and Dr. Dodd by visiting mseye2020.com or calling Mississippi Eye Consultants at 662-234-3937 (Oxford) or 662-260-5252 (Tupelo).
Patients are encouraged to talk to their eye doctor to discuss whether Mississippi Eye Consultants' broad range of medical and surgical eye care services may be beneficial.