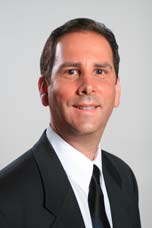 April 15 is the traditional deadline to file personal tax returns, but this year all federal offices in Washington, D.C. will be closed on April 15 for Emancipation Day.
Miami, FL (PRWEB) February 24, 2016
Emancipation Day is the holiday celebrated in Washington, D.C. every April 16 to commemorate the day Abraham Lincoln signed the Compensated Emancipation Act. However, this year, April 16 falls on a Saturday so the holiday will be observed on April 15. As a result, tax returns won't actually be due until the following Monday, April 18, 2016.
"This year, taxpayers get an extra three days to prepare their personal income tax returns thanks to the way the days landed on the calendar," said Steinberg. "April 15 is the traditional deadline to file personal tax returns, but this year all federal offices in Washington, D.C. will be closed on April 15 for Emancipation Day. However, just because you have until April 18 doesn't mean you should wait until April 18."
Steinberg wants to remind people that there are negative consequences to waiting for the last minute to complete their taxes. "Taxpayers who wait to file are more likely to be victims of identity theft because criminals use the Social Security numbers of non-filed taxpayers to file early returns and collect refund payments that belong to other people. This is a problem for people who count on that refund to cover their expenses; it is also a problem for people who actually owe taxes and who never should have been issued a refund in the first place."
For people who still need more time, even beyond the three extra days, Steinberg stresses that it is important to file a request for extension of time, but anyone who requests an extension must first estimate his or her tax liability. Taxpayers who are going to owe taxes must send in an estimated payment along with their request for an extension to file. "An extension to file is not an extension to pay," said Steinberg.
Furthermore, there are programs for people who owe significantly more in taxes than they can reasonably pay. The IRS has established payment plans and even programs to settle tax obligations for less than the full amount due. The IRS has all of the forms and publications available for download on its website, http://www.irs.gov.
"But be cautious when voluntarily submitting financial information to the IRS without the assistance of an experienced professional because the information can be used later in the collection process if the IRS decides to issue liens and levies," said Steinberg. "Certain tax liabilities can also be discharged by a Bankruptcy Court. For more information, people should consult with an experienced bankruptcy professional in their area."
About Mark S. Steinberg, P.A.
For more than twenty years the Miami Law Firm of Mark S. Steinberg, P.A. has been protecting the rights of Florida families. Mark takes time to understand the needs of his clients and takes a holistic approach to solving problems. Mark has dedicated himself to the practice of bankruptcy, tax resolution, consumer protection, and family law, but through an affiliation with some of Miami's most well-respected attorneys, he can also assist clients with many of their other legal concerns. For more information, please call (305) 671-0015, visit http://www.steinberglawoffices.com or follow him on Facebook. The office is located at 9100 South Dadeland Blvd., Suite 1607, Miami, FL 33156.
About the NALA™
The NALA offers local business owners new online advertising & small business marketing tools, great business benefits, education and money-saving programs, as well as a charity program. For media inquiries, please call 805.650.6121, ext. 361.