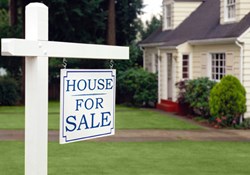 Some investment companies building portfolios of homes in key cities in the U.S. are able to offer more financing options to buyers apart from the traditional routes that include mortgages or hard money lending
Mt. Juliet, TN (PRWEB) October 02, 2013
Purchasing real estate using realtors or real estate agents can be one complicated process involved in the sales transactions of a new home. The HeadHouse Properties company is now featured at the Real Estate News Wire company for its contributions to housing in the state of Tennessee. This company is now offering Mt. Juliet, TN real estate for sale as well as homes in Murfreesboro at http://realestatenewswire.com/homes-sale-murfreesboro-tn.
Investment companies that are purchasing available properties from owners or other investors are now creating more solutions for average people to own homes. One of the advantages that are currently showcased using the investment property company approach is the reduction of closing costs when transactions are finalized.
The HeadHouse Properties company is one example of companies able to remove standard commissions and other charges from the closing.
Buyers of a home who would normally pay standard fees can now eliminate these costs from the Mt. Juliet, Murfreesboro or Greater Nashville area homes for sale. The elimination of these fees is not based on credit reports or other financial histories.
"Some investment companies building portfolios of homes in key cities in the U.S. are able to offer more financing options to buyers apart from the traditional routes that include mortgages or hard money lending," a source from the RealEstateNewsWire.com said.
The HeadHouse Properties company has added to its new resource online at http://www.mywifehomes.com. This resource currently includes streaming video content that is used to display properties to potential buyers online. The posted information that is accessible includes photographs, purchase price and correct street address information to help with the research process.
"Some real estate providers marketing homes online require upfront information from buyers before pricing, address or other information is displayed making the research process more difficult," the source concluded.
The Real Estate News Wire company is continuing its updates of the HeadHouse Properties company in TN and with companies in other states in the U.S. This posted consumer information is now one resource that can be used to find unbiased information about investor home sales and owner financing solutions when buying properties.
New content that is available by the Real Estate News Wire includes additional services that could be helpful to owners of homes for new purchasers of homes in all 50 USA states. This content is now published online and syndicated through partners to make accessing these services easier for the public.
About HeadHouse Properties
The HeadHouse Properties company purchases and sells homes in the state of Tennessee. This company employs housing experts who help to acquire homes available for sale that are offered as immediate properties to men and women searching for housing opportunities. This company adds as many as 10 properties to its growing portfolio each month.
About RealEstateNewsWire.com
The RealEstateNewsWire.com company syndicates housing data and other information that is of importance to owners of properties, investors and sellers of homes across the U.S. New services have been added to the company website this year that help introduce more real estate related information direct to consumers seeking assistance programs.