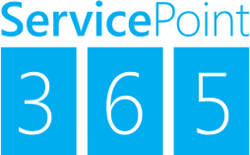 Cloud|AG combined its industry expertise and knowledge of Office 365 and SharePoint Online to create a solution that enhances the overall Office 365 customer experience
Peachtree Corners, GA (PRWEB) December 08, 2014
Cloud|AG announced today that they have joined the Microsoft Technology Centers (MTC) Alliances partner program. Along with Microsoft, this collection of industry leaders in hardware, software and services provide the very latest in value-added products and services for customers to use during their MTC engagements.
Cloud|AG's ServicePoint365 was selected because of its approach to help Office 365 customers drive deeper consumption and broader adoption of their SharePoint Online environment. ServicePoint365 is a quick start template application designed to support the collaboration and content management needs of organizations, project teams and individuals, while eliminating the need for deep SharePoint skills. ServicePoint365 makes it easy for teams to work together and share critical business information in a pre-configured SharePoint environment. Colleagues and customers can access the documents they need from virtually anywhere.
"ServicePoint365 is the type of innovation Microsoft strongly encourages from our partners. Cloud|AG combined its industry expertise and knowledge of Office 365 and SharePoint Online to create a solution that enhances the overall Office 365 customer experience," says Jim Lundy, Chief Technology Architect, MTC Atlanta.
About Cloud|AG
Cloud|AG, a Microsoft Cloud Champion partner, provides products and services designed to assist companies of all sizes maximize the power and flexibility of Microsoft's collaboration and cloud platforms. For more information on ServicePoint365, contact Cloud|AG at info(at)cloudag(dot)com, (855) 256-8324, or visit http://www.cloudag.com. All product and company names herein may be trademarks of their registered owners.