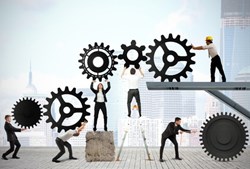 The review will look at all aspects of the MugshotsLookup.com customer service experience.
Houston, TX (PRWEB) January 03, 2014
MugshotsLookup.com is starting an internal review of their customer service polices to see if there is room for improvement in the new year, the company said yesterday.
"We believe that we have high customer service standards," a MugshotsLookup.com spokesman said. "But we can't know how high those standards are and where we can look for improvement until we do an overall review. That is what we are starting to do now."
The review will look at all aspects of the MugshotsLookup.com customer service experience, he said.
"We are going to start with a review of how quickly and accurately we deliver the mugshots people are looking for," he said. "And we'll review how people see that service."
The next step will be to do a review of what happens when a customer contacts MugshotsLookup.com with a question, concern or complaint, he said.
"We want to see if there is a way to streamline that process and review how people feel about their customer service experience when they have a problem," he said. "We think that is a crucial part of doing business."
Finally, MugshotsLookup.com will review their pricing structure and how that influences the way people feel about the site.
"It may be that there are ways to adjust the pricing structure so that it is profitable to us but also makes our customers happy," he said. "That's something every company should review on a regular basis – because it can be the core aspect of customer satisfaction."
About MugshotsLookup.com:
MugshotsLookup.com is the top online resource for arrest records and mug shots in the United States. With over thousands of records to search through, MugshotsLookup.com makes finding any criminal record or mug shot simple. Visit MugshotsLookup.com today to chat with a live representative, call 1-877-216-1827, or email Manager(at) MugshotsLookup(dot)com with any questions or concerns.