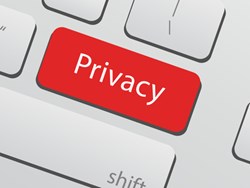 San Francisco, CA (PRWEB) August 18, 2013
MugShots.us.org has upgraded their privacy protect software to make sure that people can safely and securely perform background checks, the company announced yesterday.
"When you are researching a potential criminal, you want to be extremely confident that nobody will know about it," a Mugshots.us.org spokesman said. "These are often very dangerous and violent people, and we want to make sure that we are doing everything we can to keep our customers safe."
MugShots.us.org will now use a double-blind encryption system to make sure that nobody is ever aware that they have initiated a background check, he said.
"Protecting our customers is job one," the MugShots.us.org spokesman said. "With our new encryption software, even our staff members will not be able to track who has initiated a background search."
MugShots.us.org stressed that to date, no personal data about any customers has ever leaked.
"This is not in response to a current problem," he said. "It was put in place to make sure that our customers never have a problem. We believe in being proactive when it comes to customer privacy."
The company has also updated their privacy policy to make it clear that they will never share customer data with any third party, the MugShots.us.org spokesman said.
"Your data isn't going anywhere,' he said. "You have the right to search for the information you need in complete security."
About MugShots.us.org:
MugShots.us.org is the top online resource for arrest records and mug shots in the United States. With over thousands of records to search through, MugShots.us.org makes finding any criminal record or mug shot simple. Visit MugShots.us.org today to chat with a live representative, call 1-877-851-0960, or email Manager(at)MugShots(dot)us(dot)org with any questions or concerns.