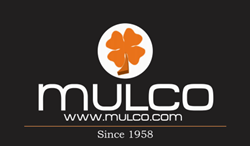 At Mulco, we are proud to deliver our customers unique timepieces with exquisite designs and craftsmanship
Miami, FL (PRWEB) February 20, 2015
As everyone rung in the New Year, Mulco Watches rung in two new lines to be added to their Kripton and Prix collections. This year will not only bring resolutions, but also fashionable watches with interchangeable straps to accessorize numerous outfits and styles.
As a company spokesperson noted, Mulco Watches has high expectations for 2015. After closing 2014 with a proverbial bang, Mulco Watches plans to continue frequently presenting an abundance of new collections while expanding their design ideas and concepts.
"At Mulco, we are proud to deliver our customers unique timepieces with exquisite designs and craftsmanship," the spokesperson said.
The Kripton Snap collection is made up of four watches. Each bezel is designed to match with two different colored straps, allowing them to be interchangeable and versatile. The colors include: white/black, beige/white, lavender/petunia and ice/blue. Every watch comes with two 100 percent silicon straps; one already "snapped" on and one extra to be switched out at the wearer's convenience.
The Prix Snap collection contains five watches. The colors include: yellow, blue, green, red and grey. Each timepiece comes with an additional black, silicon strap as an occasional classic option in place of that initial color pop. While Mulco Watches was successful in achieving a multipurpose fashion accessory, the Prix and Kripton Snap collections are also technologically advanced through the use of modern Swiss movement.
Mulco, forever designing time…
About Mulco Watches:
Mulco Watches was established in Switzerland in 1958 and later acquired in 2006 by visionary entrepreneurs with extensive experience in the watch industry. Mulco was subsequently re-launched revealing a brand new look with much edgier sophistication setting the pace for new fashion trends. Style, elegance and quality are quintessential hallmarks for the unique watch collections of the firm. For more information visit http://mulco.com/
Contact
Jessica Ceva
Miami, FL
jessicaceva(at)mulcowatches(dot)com