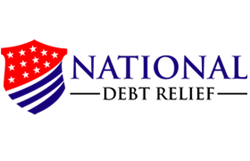 2015 will see the rise of second-screen ads
Dallas, TX (PRWEB) December 28, 2014
National Debt Relief recently shared in an article published December 22, 2014 how multi-screen marketing will evolve in 2015. The article titled "Multi-Screen Marketing Strategies for 2015" explains what multi-screen behavior is and how this consumer behavior will be driving marketing efforts in the coming year.
The article starts off by explaining how the multi-screen behavior started. With the advent of technology, more and more American consumers are offered multiple devices for everyday use. More than the good old reliable tv at home, most consumers of this generation have mobile devices, personal computers and even tablets at their disposal.
There are some consumers who move from one device to another and sometimes there are consumers who simultaneously use multiple devices. And at times, there are some people who just jump from one device to another for different purposes and consuming different types of media.
The article points out that this is what is called multi-screen behavior. This is an ever growing and changing consumer behavior that advertisers and marketers are taking advantage of. This behavior is able to shape future communication plans of companies where being able to adapt and take advantage of technology is key to remaining significant in the market.
This multi-screen behavior all started from the smartphone that consumers have today. The smartphones are able to do a little bit of everything pretty well. In fact, there are a lot of people who stares at their smartphones more often compared to their television sets. The tv comes in a close second followed by personal computers, laptops and even tablets.
The article explains that 2015 will see the rise of second-screen ads. This uses mobile-based advertising syncing and listening programs to detect an ad on a television. When it does, it then beams a follow-up ad to the same device that detected the original television ad.To read the article, click this link: [http://www.nationaldebtrelief.com/multi-screen-marketing-strategies-2015/