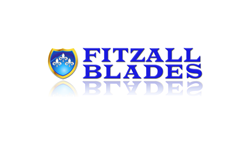 No matter what brand you choose, a multi-tool is like a couple of dozen tools in one.
Pittsburgh, PA (PRWEB) September 25, 2013
As the weather gets cooler and families settle into their school seasons, many people are thinking about the winter. The holiday shopping season is approaching rapidly, and many experts are predicting an especially cold winter for much of the country. Fortunately, many companies are taking extra steps to help make the winter months a bit less stressful and expensive. For instance, FitzallBlades.com recently announced a range of new blades and deals to help people insulate their homes and provide great new tools as holiday gifts. FitzallBlades.com provides replacement blades for oscillating multi tools, very popular power tools that move interchangeable blades back and forth at very high speeds. These tools can effectively operate as many different saws, knives, scrapers, grinders, and shaping tools.
A representative from FitzallBlades.com explained, "The winter months are a mixed blessing for many of us. The holidays are great, but they also require a lot of work and preparation in terms of gift giving. That's one of the great things about a multi-tool. No matter what brand you choose, a multi-tool is like a couple of dozen tools in one. It's all about the multi tool blades because they allow you to do so many different things. When you buy someone a multi-tool, you have done yourself a favor as well, because they are always going to want new blades to try out, and blades to replace the old ones. The blades are durable, but nothing lasts forever. When you get someone one of these awesome tools, you always know something you can get them in the future – more blades! It takes the guess work out of the shopping, and we always have something new at a fraction of the retail prices. We go even lower around the holidays."
While the gift-buying options related to oscillating multi tools can be helpful to many, the oscillating tool blades provided by FitzallBlades.com also have a more practical seasonal use: "Heating costs are getting higher and higher all the time, and they can really take a toll on a family budget. One of the reasons we try to really provide great blades at really low prices around fall and winter is that millions of Americans need to insulate their homes for warmth. Our blades are some of the best tools you could ask for when it comes to trimming and shaping different kinds of foam board, green board, fiberglass, cardboard, particle board, plywood, plexiglass, and other materials that people use to insulate their homes. There is a lot you can do to block drafts, insulate your walls and floors, and make the best use of your heating units. Sometimes you need to cut materials very precisely, and these tools are perfect for that use. That's why we go out of our way to make them easy to acquire, especially at this time of year."
About FitzallBlades.com
FitzallBlades.com provides high quality replacement blades for multi-use oscillating tools from every major manufacturer. Their blades are designed for multiple positions, durability, and precision. For more information, please visit FitzallBlades.com.