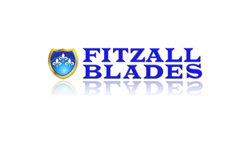 Scraping up old caulk can be a pretty miserable process, but our scraper blades are designed to get rid of old caulk, grout, dried paint, and even concrete.
Pittsburgh, PA (PRWEB) October 28, 2013
"Do-it-yourselfers" have always loved new tools, but the current economic stresses have turned many Americans into late-blooming handymen and handywomen. Looking for any opportunity to save money, these folks are learning new skills and buying new tools to help them get the job done. The oscillating multi-tool is one of the most popular and useful tools to hit the market in years, a single power tool with dozens of applications for cutting, scraping, sculpting, trimming, and grinding. The secret to this tool lies in its multiple blade designs, which can be switched out to change the function of the device. Now, FitzallBlades.com, a major provider of multi tool blades, announces new deals on blades for use in preparation for the holidays, both for home modifications and gift making.
A representative from FitzallBlades.com stated, "The cold weather season brings a few new reasons to use multi-tools. One is the insulation process. Heating costs are rising all the time, so more and more Americans are going out of their way to insulate their homes to save money. The multi-tool is great for trimming insulation board and rolls of fiberglass insulation, and we are offering special deals on blades that are perfect for that purpose. Then there is the subject of caulking. Scraping up old caulk can be a pretty miserable process, but our scraper blades are designed to get rid of old caulk, grout, dried paint, and even concrete."
In addition to the insulation projects that many home owners tackle in the winter months, gift-making projects can also benefit from the oscillating multi-tool. The representative added, "The insulation applications of these blades is great, but you also have to think about the gifts that are exchanged at the holidays. Our blades can help break down the boxes, but that's just the start of it. More and more handy people are turning to old-fashioned gift giving, actually making things by hand: toys, furniture, decorations, jewelry boxes, etc. People really appreciate gifts made with your own hands, so we are offering special blades for the holidays that are designed for precision, to help you make those gifts without having to spend a fortune on a dozen different tools. This is just one more little thing that people are doing to help cope with economically tight times, and I think it will help. People are becoming more resourceful and self-reliant, and we like the idea that we can help them to do that, especially around this season." The blades presented for crafting purposes at the website are designed for a variety of woodworking projects, from rough cuts in thick hardwood to very delicate precision cuts for fine boxes and decorations.
FitzallBlades.com recently won the highest accolades from Ebay as a top ranked seller, based on customer service, prices, and delivery performance. This privately owned start-up company rapidly achieved an reputation for superior quality, resulting in an international customer base.
About FitzallBlades.com
FitzallBlades.com offers its customers high quality replacement blades for oscillating multi tools from major manufacturers. Their multi tool blades are durable, precise, and capable of various cutting positions. For more information, please visit FitzallBlades.com.