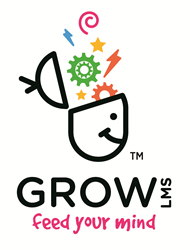 "Upbeat, fun and vibrant are three of the many adjectives to describe our GROW journey" says Mary Schramm, Training Director, P.B. Bell
Headquartered Scottsdale, AZ (operates nation-wide) (PRWEB) March 07, 2017
GROW Learning infuses fun with knowledge and energizes Multifamily Housing Industry training.
What GROW calls tidbit training is also referred to as micro-learning, short-form training, as-needed training and burst training. GROW utilizes the best training media, video, and animation which are the recommended methods of many learning scientists, all of which have proven how tidbit training increases retention and improves knowledge transfer. This type of learning caters to the shorter attention spans of this digital age. GROW is replacing lengthy online training with brief learning experiences that are delivered, as needed, where needed, via mobile or the internet.
GROW packages all of their training to be approximately 10 minutes long, and with their cloud-based, mobile responsive platform, you can access the training anywhere at any time. GROW currently offers over 100 courses and plans to add 100 courses per year. GROW has partnered with some of the biggest names in the industry, and enlisted feedback from seasoned training professionals and operators from around the country to help drive design elements. They provide all levels of training for Multifamily industry professionals.
"GROW is a forward-thinking company and is being proactive as research shows that by 2025, millennials alone will make up 75 percent of the workforce. The average attention span of the millennial generation is 90 seconds." - Jana Muma, Learning & Development Multifamily Housing Consultant
"Upbeat, fun and vibrant are three of the many adjectives to describe our GROW journey this last year. Mix that up with incredible customer service and passion results in a recipe for only good things! The ability to integrate Instructor Led Course experiences with On Line Course experiences create a well-rounded curriculum for every employee! Just sit back and watch your team Learn and Grow!" says Mary Schramm, Training Director at P.B. Bell Companies
"GROW is taking Multifamily training into the future. Our fun, modern approach to learning immediately engages the associate and leads to higher content retention and subsequent increased job performance," says Heather Jones, President & Founder
Founded in 2015, GROW Learning Management System is an innovative, next-gen, full service training platform created by industry experts for Multifamily professionals. They provide fair housing, harassment and risk management compliance, on-boarding, and ongoing leasing, management, maintenance and leadership training for owners, managers, developers and supply partners. Their team of experts bring with them over 40 years of combined industry experience, and understand the ever changing wishes of today's Multifamily professional. Heather Jones, President & Founder brings with her 25 years of Multifamily on-site and corporate experience.