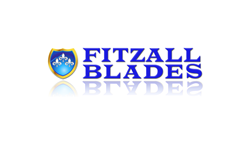 For those of us who like to stay busy, there are plenty of things that we can make, repair, or upgrade right in our nice, warm houses, garages, and workshops.
Pittsburgh, PA (PRWEB) November 25, 2013
As the weather turns colder, craftsmen all over the country are preparing for their seasonal break, when the job sites are frozen and inaccessible and it's time to sit back and wait for spring. In many regions of America, the winter weather makes most outdoor projects nearly impossible; exterior painting, landscaping, construction, concrete and asphalt work, and other projects are miserable at best and impossible at worst. However, this does not mean that professional craftspeople, do-it-yourselfers and hobbyists can't keep their skills sharp and their hands busy. It's simply time to focus on indoor projects. FitzallBlades.com is helping with this transition by offering new blades that are perfect for inside jobs.
A spokesperson from FitzallBlades.com explained, "Those of us who work with our hands often look at winter vacation the way other people look at summer vacation. It's time to sit around, relax, catch up on our favorite TV episodes, and probably put on a few pounds. But that doesn't have to it. For those of us who like to stay busy, there are plenty of things that we can make, repair, or upgrade right in our nice, warm houses, garages, and workshops. That's why we are really happy to provide folks with oscillating multi tool blades that they can use for those precise indoor projects like toy / box / decoration making, cabinetry work, interior insulation, electrical work, etc. We have blades that are perfect for cutting grooves for custom drawers, cutting in flooring pieces, feather jointing, even cutting custom jigsaw puzzle pieces. There's no reason to let your skills get rusty while you are stuck inside this winter."
Oscillating multi tools revolutionized the crafting world years ago, and they are still one of the most valued tools among professional crafters. These power tools use a wide range of different blades, which they move back and forth at blinding speed. They effectively work as dozens of different tools, depending upon the blade that is inserted at the time. One multi tool can operate as a variety of saws, scrapers, knives, grinders, and sharpeners.
The FitzallBlades spokesperson added, "These tools are really popular among wood workers, but we have blades to use on many materials, including sheet metal, foam board, particle board, drywall, plastics, and many others. If you have a tile project to tackle, our scraping blade will take care of the old grout in record time. We even have blades that will go through nails and screws like butter, which is great if you want to do any kind of demo work, or just preserve some of your old lumber for future use. It's all about giving people options so that they can make the most of their tools, money, and time."
About FitzallBlades.com
FitzallBlades.com provides customers with replacement blades to be used in oscillating multi tools from all major manufacturers. These multi tool blades are precise, durable and useable in a range of cutting positions. For more information, please visit FitzallBlades.com.