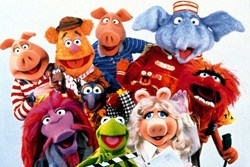 Jacksonville, NC (PRWEB) August 05, 2013
Carlton's Training has partnered with an amazing artist to bring Muppet Meeting openers to their clients to quick start their training sessions. These familiar characters have graced the small and big screen for decades and corporate management has seen how effective these short openers can be on an audience. Carlton's Training introduces a series of Muppet meeting programs to illustrate points in sales, management and leadership.
The most famous of the Muppet meeting opener programs is the Muppets Sell Sell Sell training video. The program just goes completely over the top and can entertain a small group or keep audiences of thousands in a convention hall falling all over themselves. The program focuses on motivating sales forces by elaborating on what makes a sales team great. Then they go way over board to accentuate the issue while still remaining truthful about how to improve from a sales perspective.
The key to the success of a meeting opener by the Muppets is in their characters. In a normal corporate training video a problem has to be established in communication or a manager and a situation. But when the characters and their foibles are so well known they can jump right into the subject matter. The programs are short, often times three minutes and can capture the essence of the story rapidly for issues as different as change management to sales management.
What is so interesting about the Muppets is also how they transcend all cultures. Everyone knows the Muppets so global corporations that use them in an office in Japan can use them in their offices in the states. And companies that don't have multiple locations but have different languages have the ability to use the multi language Muppet programs that have been translated for their use. They have made sure that there is consistency so all the programs can be brought to any organization.
Carlton's Training has made a smart move incorporating Muppet Meeting openers into their training regime. They are all at once global and yet fun and entertaining pieces that can be used to really kick off meetings well. To view any of the Muppets Meeting programs online or learn more about this organization click on their site at Carlton's Training.