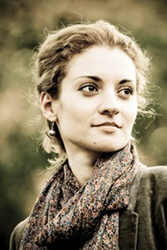 Saint Paul, MN (PRWEB) March 01, 2015
The Saint Paul Conservatory of Music (SPCM) is throwing a day-long celebration of early music on Sunday, March 1. Professionals, amateurs, and enthusiasts of all ages will convene to experience
the art of playing with experts in the field. Early Music Day will go from 10 a.m. to 5 p.m. with the theme of "Delight in Disorder."
The workshop will feature music of 17th century England, when drama and disorder were played out through music. Participants can join the Recorder Orchestra with Clea Galhano, Baroque String Ensemble with Jin Kim, Mixed Instrument Ensemble with Phil Rukavina, or Viol Consort with Wendy Gillespie.
The Early Music Day will be held at The Baroque Room. The cost is $50 for adults, $45 for SPCM students and $40 for those under 18. For more information or to register, visit http://www.thespcm.org/calendar/early-music-day/.
SPCM will host another musical event at noon on Wednesday, March 4 at the University Club, located at 420 Summit Ave. "From Genoa to Buenos Aires" is the next installment in SPCM's Coffee Concert series. This month's concert will feature Natalia Moiseeva on violin and Joseph Hagedorn on guitar performing works by Nicolo Paganini and Astor Piazolla.
Coffee Concerts are free and open to the public. Held on the first Wednesday of the month, the Coffee Concert series provides stunning performances to St. Paul audiences. After the performances, guests are invited to stay for coffee, bagels and to talk to the performers. For more information, visit http://www.thespcm.org/calendar/coffee-concert/.
About the company:
The Saint Paul Conservatory of Music is a music education center offering a wide range of musical instruction for all ages, in both individual and group settings. The faculty is of the highest caliber, including artists/teachers with well-established reputations. The Conservatory has systematically developed a music program with demanding, yet age-appropriate expectations, with the ability to effectively teach the youngest of students as well as prepare those seeking to become music majors. They are also able to meet the needs of students who are lifelong learners of music and music appreciation.
Since 1985, the Saint Paul Conservatory of Music has provided high-quality music education to the metropolitan community. Originally under the auspices of The University of St. Thomas, the school became an independent non-profit community music school in June 2001. The facility in downtown Saint Paul provides an exciting venue for the continuing commitment to providing excellence in music for all ages. As an independent organization, they are able to broaden their mission as a music school ensuring that quality music is available to an ever-widening segment of the community.