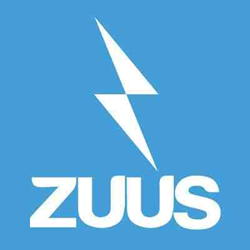 Our mission is to enable the world to see more music when, where and how it chooses.
New York, NY (PRWEB) October 31, 2014
The collaboration with TOSHIBA brings premium programmed music video channels and original series to music lovers nationwide.
The new music video and entertainment platform enables TOSHIBA customers to discover more artists, watch compelling original series, and enjoy a broad array of programmed music video channels non-stop on new laptops.
ZUUS, the multi-genre, multi-channel music video network, today announced it is now available on TOSHIBA laptops in the US, and through a dedicated video player embedded in TOSHIBA's start.toshiba.com, website.
"Our mission is to enable the world to see more music when, where and how it chooses. Music videos have become more popular than ever, enjoying billions of plays, and ZUUS is investing in new features that help us seamlessly deliver access to more artists, programmed music video channels, and artist-driven ZUUS Original series, across a broad range of consumer touch points." says Steve Goldstein, co-founder and CEO of ZUUS Media.
TOSHIBA COLLABORATION:
ZUUS is available as a featured application on the Windows Start Screen for millions of TOSHIBA laptops. "With the most choices of streaming channels across an ever-expanding selection of Rock, Pop, Hip Hop, EDM and Country genres, new TOSHIBA customers will discover how easy it is to #seemoremusic.
FEATURES:
ZUUS PROGRAMMED MUSIC VIDEO CHANNELS: ZUUS users currently have the ability to search and browse an extensive array of premium music video channels pre-programmed by artist, genre and decade.
ZUUS ARTIST COLLECTION CHANNELS: A ZUUS signature offering - Toshiba customers will become deeply immersed in the music and visual stories of over 25 artists by way of label and artist-curated video channels dedicated entirely to showcasing the best of some of the greatest and most relevant artists of all time. "The Collections include One Direction, Chris Brown, Enrique Iglesias, T.I. and AC/DC, with more channels added weekly."
ZUUS ORIGINAL SERIES AND SPECIALS: Fans can get closer to ZUUS-approved artists by tuning into ZUUS's artist-driven original programming. ZUUS series and shorts include titles like On The Rise (interviews with promising newcomers), Live From The Couch (intimate performances from on-the-rise artists in our Nashville studio), Inside Tracks (personal tours by the artists' themselves through the backstories of their new album, capped with a track-by-track acoustic performance in front of a live audience), On The Set (behind the scenes look into the making of top music videos with the artists themselves), and its widely syndicated Country music news weekly, Inside Music Row.
ZUUS COUNTRY TV NETWORK BROADCAST: Toshiba customers can also stream ZUUS's all-Country live television broadcast through the pre-loaded ZUUS app. The ZUUS Country TV network is distributed nationally to television households through agreements with local broadcast affiliates.
New owners of a TOSHIBA laptop can start enjoying ZUUS's programmed music video channels today by clicking on the blue ZUUS logo on their Start Screen. TOSHIBA and ZUUS will also launch a special sweepstakes with an X for two lucky winners, to celebrate this relationship.
Check out the TOSHIBA Launch Channel on ZUUS to see more of the ZUUS/TOSHIBA partnership now.
About ZUUS Media:
ZUUS Media is a next-generation media, music, marketing and merchandising company that operates ZUUS, the groundbreaking multi-screen music video network. The company conceives, develops, markets, and distributes expertly programmed music video channels that deliver highly relevant, quality experiences for music fans. Their video library is fully licensed from all of the major labels (Sony, Universal, Warner) and 100 independents, and reflects today's hits back through the history of music videos. ZUUS has been called "Pandora for video", and likened to music as Netflix is to films, as Hulu is to television, and as iHeart is to radio: ZUUS offers the best music videos, programmed into linear viewing experiences across platforms. ZUUS distributes its experience via broadcast, cable, online, mobile, tablet, and connected TV platforms which include a syndicated video player, licensed and original music content, advertising and e-commerce.
Visit http://www.zuus.com to learn more and #seemoremusic.