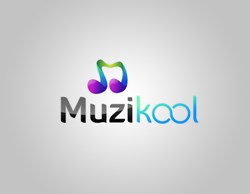 Muzikool, a revolutionary online music discovery service, empowers music lovers to design a playlist on various music maps.
Nijmegen, The Netherlands (PRWEB) January 20, 2014
Genolabs, a provider of innovative solutions in digital media, is proud to announce the private beta launch of its flagship product, Muzikool (web: muzikool.com), an innovative online music streaming service that is solving the problems with online music discovery. Muzikool is the web's only music discovery platform where music lovers maintain full control over their musical exploration.
Why it is still hard to discover music online?
Given the online explosion of digital music, various online platforms to connect artists with fans, and ubiquity of Internet-connected devices, there's no doubt that the world of music is moving fast. Today there is a wealth of online music available across thousands of streaming services. At any given time, music consumers essentially have on-demand access to any song they want to listen to.
However, with this limitless abundance of access to online music today's music lovers are sometimes overwhelmed. They have to rely on their memory to listen to songs and unless they constantly monitor their playlist, most of the time they end up listening to the same songs over and over again. The side effect of this is that music lovers are sometimes paralyzed and just don't know what they want to listen to. At times they interact with the search bar on the streaming platforms and draw a blank, with no way to discover music they may not have remembered or may be surprised about.
Music lovers are always looking for new sounds but don't know where to start. Looking through related artists/genre is one way, but it rarely leads them to exactly what they are looking for. Besides, given today's busy times, sometimes they don't like spending hours creating and saving their new playlists.
Despite significant advancements, none of today's major streaming services has solved the problem of music discovery and today's music consumer simply struggle to discover great music.
There is a need for a music discovery service in an anticipatory context to channel the overwhelming volume of music.
How does Muzikool solve this problem?
Muzikool offers various music maps as a new frontier to music discovery. Music maps are classified in context and condense millions of songs into a meaningful number of music maps.
The songs are logically grouped in context based visual maps such as a mood map or an artist map that make music discovery transparent. The attributes of a song are curated by in-house experts to ensure the quality of the offering.
Where Muzikool differentiates radically from existing streaming music players is through its ability to create music playlist with its unique playlisting tool. This tool helps users to select the start point, the end point, and the intermediate points to design their music playlist.
For example, interacting with the user interface to create a playlist traversing from one mood to the other or to create a playlist that selects songs of multiple artists is simple to accomplish and is instantly gratifying. Furthermore at any point in time the playlisting tool also allows users to tweak their playlist with simple movement of its points.
In a nutshell, Muzikool allows users to set off on a music discovery journey that's guided by mood maps, artist maps, and more. The design, with its music map selection, decade selection, and a playlist creation tool captivates the imagination and empowers users to be an artist of designing one's personalised musical journey.
The clutter-free and intuitive user interface of Muzikool is inviting and inspiring. Muzikool is also a one-stop-destination to fetch artist biographies from Wikipedia, to favorite or ban a song, select the decade range, or even to swap between various music maps. All this can be done on a single canvas thus there is no need to go back and forth flipping through multiple pages to discover songs. The underlying design philosophy is centered around the notion of "less is more."
Quite simply, Muzikool is revolutionizing the world of music discovery and playlists.
Take a sneak peek into the features of Muzikool:
http://www.youtube.com/watch?v=aKul2Nab9iU
Muzikool's co-founder and CEO, S.Jadhav, commented, "Muzikool is not just a step forward. It is a new way of communication to exploring a discovery through a confluence of music, design and technology. It takes a quantum leap that brings music discovery to a new dimension. The backbone feature of Muzikool which is a playlisting tool offers a friction-less discovery. We are extremely delighted to release 24 music maps in this private beta launch."
Value features of Muzikool are safeguarded by patents. With Scale, Muzikool aims to generate revenues from premium brands and advertisers in the B2B space by providing contextual engagement opportunities and via licensing of its intelligent API.
Muzikool is accepting invites only. Users first will have to request an invite to get an access.
Muzikool is powered by YouTube which also hosts music videos syndicated by VeVo.
About Genolabs
The Company 'Genolabs' , registered in The Netherlands, is founded with a mission to build and integrate the genetic ecosystem with digital content in the area of Media and Entertainment. Genolabs aspires to transform the media experience of the consumer thereby disrupting the space in digital media discovery.
For more information on Muzikool visit http://www.muzikool.com.
To schedule interviews or to get more information contact info(at)muzikool(dot)com.