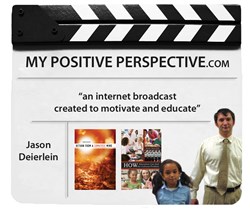 Freestyle Sessions one and two features music that stays positive in message and meaning.
Charleston, SC (PRWEB) February 04, 2014
On February 3, 2014, My Positive Perspective aired an episode with musician Ben Fagan. My Positive Perspective host Jason Deierlein was able to ask Fagan about the different types of beats and songs him and his band members have been able to compose recently. Deierlein asked Fagan, "What are some differences between this new album and the album you did with the Plainfield Project?" Fagan responds, "Plainfield Project was a collection of several talented musicians that each put their composing talents into the album. This new album was mostly my own compositions."
Deierlein then asks Fagan, "Did you release the two albums that make up Freestyle Sessions in collaboration with each other?" Fagan replies, "I released Freestyle sessions one about two years ago and it was really the sister CD of the Freestyle sessions two. But they are similar in that they are all rooted in a positive message."
Deierlein then asks Fagan, "What does the future hold for your music and how can people get to hear some of your songs?" Fagan replies, "We are playing in Costa Rica's Best Fest on February 7-10. The easiest way for people to access my music is by downloading my music on iTunes."
My Positive Perspective is a media outlet believing that improvement in our community will be best achieved by focusing on the good things happening in our world today. Having survived a near fatal car accident as a youth, a shift of perception forced one to have a mentality of always concentrating on the brighter sides of things. This was true, and in my book, Return From a Comatose Mind, this belief was put to the test. Appreciation for life was the biggest thing one took away from my brush with death, and it is because of that gives me such a huge desire to be helpful to many. My Positive Perspective is a way of overcoming challenges through positive thinking.