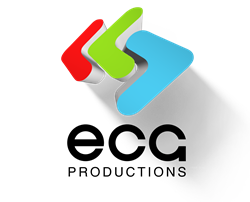 This is an awesome opportunity for both us and musicians across the country - Jason Sirotin, Principal/Director
Atlanta, GA (PRWEB) July 25, 2017
ECG Productions, the industry-leading production company based out of Atlanta, Georgia, announced today that, for the first time in the company's storied history, it will be running a contest to determine the winner of 1 fully-produced music video. Starting on Tuesday, July 25th 2017, the contest will run for 3 months, with a winner being announced on Friday, October 27th 2017. The lucky winner will work in tandem with ECG through all phases of production to craft an unforgettable music video for their featured track, all on the production company's dime.
With this unprecedented contest, ECG offers musicians across the country an opportunity that is truly singular. Great music will get you recognized, but pairing that great music with stunning visuals will make you remembered. For all the up-and-coming stars of the industry, a unique, visually arresting, and most importantly FREE music video could be just what they need to spark their superstardom.
"This is an awesome opportunity for both us and musicians across the country," says ECG Principal and Director, Jason Sirotin. "Over the past few years, we've had the pleasure of working with some amazing artists and producing some incredible music videos. Now, after learning a ton of lessons and fine-tuning our style, we feel like it's the perfect time to take our experience and excitement for music videos and pay it forward a bit."
"Pay it forward" might be putting it lightly for what ECG is putting on the table. Not only will the contest's winner receive a script-to-screen music video experience, they'll be treated to the top-tier creative and production services that ECG provides every step of the way. From fleshing-out creative with the writing team in pre-production, to industry best on-set production, to the full gamut of post-production services, the winner gets it all.
"Making a music video is unlike any other kind of production," says ECG Writer/Producer Jordan Nowlin, "there's just an unrivaled sense of freedom and creativity that comes with the territory. It's an exhilarating process, and having the chance to take a truly deserving artist all the way through it is something our team will cherish."
To enter, artists must follow 4 easy steps:
1. Think about what makes you, as an artist or a band, the most deserving of a music video.
2. Film a quick testimonial video that highlights who you are as an artist or band, and why you deserve to win. You don't need to get too crazy here, just a simple video filmed on your smartphone will do the trick.
3. At the end of the video, provide a quick snippet of your featured track.
4, Post your testimonial video to ECG's facebook page, which can be found here. Label your post as:
- ECG Productions Music Video Contest Entry
- Artist/Band Name - "Song Name"
The ECG Productions Music Video Contest is a nationwide contest and all interested parties may enter. However, there will be only 1 winning artist/band, as to be determined by the ECG Productions team. Supplementary information for this contest can be found here. For updates on this contest and any other ECG news, "like" ECG on Facebook or follow on Twitter &/or Instagram at @ecgproductions.