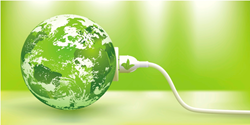 The green energy company's program includes monetary incentives for customer action.
Orlando, FL (PRWEB) August 22, 2016
Customers of My Energy Geek who take actions to advocate for the green energy company will be eligible for monetary incentives through a new rewards program, the company has announced.
Due to the nature of green energy as an emerging industry, My Energy Geek stated in its announcement of the rewards program that the energy company places a special value on customers willing to serve as an advocate on their behalf to new potential customers. My Energy Geek's announcement expressed hope that the cost savings and environmental benefits experienced by consumers, in addition to the monetary incentives, will inspire them to build a network of green energy consumers.
The specific monetary incentives, according to My Energy Geek, include a $25 reward for a customer if he or she refers someone who schedules a home energy evaluation. The company offers a $100 monetary award to those whose referrals purchase a solar-powered air conditioning unit or solar panels. In keeping with the goal of branching out its customer base, the green energy company offers a $125 reward to customers who refer multiple individuals.
Beyond referrals, existing customers who take supportive action in the form of sharing utility bills (and cost savings) can reap the rewards as well. The sharing of utility bills not only helps to guarantee individual customer satisfaction, the company notes, but also assists the company with the data necessary to analyze metrics and foster innovation. Customers willing to provide video testimonials of their experience with My Energy Geek, publish social media testimonials or display yard signs are also eligible for incentives. The rewards are granted, according to the description of the program provided by the company, in the form of VISA gift cards.
Among the specific energy efficiency solutions offered by My Energy Geek are air sealing services; energy-efficient appliances; attic, window, garage door and reflective insulation; ventilation and air sealing solutions. They also offer green energy products that power your home using solar power. Over time, these solar power generation solutions have proven to gradually reduce your energy bill and even, in some cases, phase out the bill entirely over a period of years. These solar power products are subject to programs like tax incentives and financing that can help a homeowner subsidize the initial cost of the equipment.
The energy company My Energy Geek was established in 1999 with a focus on green energy solutions for homeowners. The company's mission, broadly stated, is twofold: to provide customers with cost savings and promote positive environmental actions. With a home's energy system being a significant driver of the home's value over time and its status as an asset to the owner, My Energy Geek is committed to reducing the cost of a home's energy bills. The company does this primarily through increasing efficiency and offering investments in green energy systems. Improving the quality of the broader global environment, local household environments are among the stated core values of the company. Additionally, the green energy company maintains an awareness of the positive environmental impact involved in their work. My Energy Geek is working with Marketing Of America to bring green initiatives, energy awareness, and solar HVAC solutions to the greater Orlando area.
Marketing Of America is a digital marketing company that provides SEO and content marketing worldwide. "Working with My Energy Geek goes beyond performing marketing for a client," stated owner Matthew Boley. "Furthering green incentives and reducing environmental footprints, one home at a time, is something I fully support. Generating clean energy helps protect our environment and everyone living in it."
More information on My Energy Geek, their products and their loyalty-based customer rewards program is available on their website: http://myenergygeek.com
Contact:
Brandon Woods
Company: My Energy Geek
Address: 3218 East Colonial Drive, Suite G, Orlando, FL 32803
Phone: (407) 901-5001
Email: info(at)MyEnergyGeek(dot)com
Website: http://myenergygeek.com/