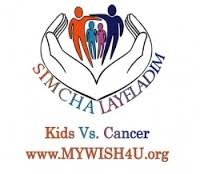 The kids we are bringing to South Florida confront such serious challenges every day, so it is an absolute honor for us to be able to bring them here for this once-in-a-lifetime opportunity.
Hallandale, FL (PRWEB) January 27, 2016
This weekend 30 children and their families will travel thousands of miles from Israel and Canada to South Florida where local charity MyWish4U.org has arranged amazing opportunities for the kids to enjoy some much-needed fun and relaxation. This once-in-a-lifetime experience is designed for children with life-threatening illnesses to help lift their spirits and as they fight disease.
The group will arrive in South Florida following a week in Orlando visiting the theme parks. On January 31 and February 2, they will enjoy a pair of uniquely South Florida experiences.
Here are just some of the details about what will take place:
Sunday, January 31: Festival For The Kids: 2:30 p.m.-6:00 p.m.
7451 Peppertree Cir S. Davie, FL 33314

Remarkable visual scenes will unfold as the children board a bus going to the welcoming party at Shoshi and Victor Gabbai's home
The bus will be escorted by a grand motorcade consisting of dozens of exotic supercars provided by charity sponsor Prestige Imports, police vehicles with sirens blaring as well as Harley Davidson motorcycles driven by members of Rolling Thunder
The spacious yard at Shoshi and Victor Gabbai's private residence will be converted into an entertainment park featuring a petting zoo, clowns, bounce houses and a kids' talent show.
Broward Sheriff Scott Israel will be in attendance.
Tuesday, February 2: Ride2Revive 10:00 a.m.- 2:00 p.m.
Supercar racetrack experience at Mardi Gras Casino 831 N Federal Hwy, Hallandale Beach, FL 33009

Dozens of exotic supercars driven by professional drivers and supplied by Prestige Imports will take the children around the track, which will be created in the Mardi Gras Casino's parking lot
Broward Sherriff Scott Israel will be on-hand, as will a fleet of police cars, motorcycles, fire trucks and even a BSO helicopter that will make an impressive landing on the scene
The Hallandale Police Department will present a special K9 show featuring professionally trained police dogs
The My Wish 4 U Kosher kitchen trailer, which was stolen and later recovered with help from the South Florida media, will cook up complimentary meals for the kids and their families for the event. Since the charity's trailer was returned to it following last year's theft, it has been completely upgraded and redesigned.
Joe Zevuloni, the founder of MyWish4U.org, is a South Florida entrepreneur and avid activist in the fight against pediatric cancer. "I strongly believe that a happy environment for a seriously ill child can significantly increase his or her chances to overcome the disease," said Zevuloni, who lost his mother to cancer at a very early age. "The kids we are bringing to South Florida confront such serious challenges every day, so it is an absolute honor for us to be able to bring them here for this once-in-a-lifetime opportunity."