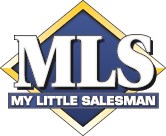 Austin, TX (PRWEB) September 05, 2013
My Little Salesman, marketplace for new and used trucks, trailers, and heavy equipment, is pleased to announce a partnership with Caterpillar to offer direct data syndication from the My CATUsed dealer dashboard and discounted print and web advertising rates.
Caterpillar dealers can now choose to display their inventory on My Little Salesman's website for free through the remainder of 2013. Users simply select "My Little Salesman" in My CatUsed > Syndication to have listings directly appear on MyLittleSalesman [dot] com.
Caterpillar has also negotiated Cat only advertising rates in Truck & Trailer and Heavy Equipment, My Little Salesman's premier photo classified advertising catalogs. Both monthly catalogs are distributed nationally at trade shows, truck stops, and through the United States Postal Service.
"I'm confident Caterpillar dealers will find My Little Salesman's catalogs and website a valuable component of their advertising plans," says My Little Salesman President Jason Pierce. "We're excited to expand our relationship with Cat dealers around the world, especially in North America."
For more information about advertising with My Little Salesman, visit http://www.mylittlesalesman.com/catdealer/ or call 800-493-2295.
Caterpillar is the world's leading manufacturer of construction and mining equipment, diesel and natural gas engines, industrial gas turbines, and diesel-electric locomotives. Dealers in the CAT Network offer Cat Certified Used Inventory, including trucks, track-type tractors, excavators, graders, loaders, forklifts, engines, generator sets, work tools, and more. For more information on Caterpillar used equipment, visit CatUsed [dot] com.