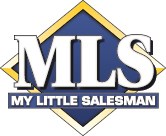 Austin, TX (PRWEB) November 21, 2013
My Little Salesman, industry leading marketplace for buying and selling new and used trucks, trailers, and heavy equipment is pleased to announce integration with Commercial Web Services' Equipment Web Services and Truck Web Services inventory management.
Customers with inventory managed through Equipment Web Services and Truck Web Services can request their inventory be automatically shared to http://www.mylittlesalesman.com, eliminating the need to re-upload and manage listings on another site. To request a data share contact a My Little Salesman sales representative at 800-493-2295.
Founded in 2006, Commercial Web Services, a division of Dominion Enterprises, specializes in website design, inventory management, search engine optimization and online marketing for equipment, agricultural, and commercial truck dealers.