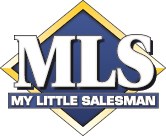 Austin, TX (PRWEB) February 11, 2014
My Little Salesman, industry leading marketplace for buying and selling new and used trucks, trailers, and heavy equipment is pleased announce a new website design, leading the industry into the next phase of marketing.
The new design includes drop-down menus for equipment, truck, and trailer categories, a simplified header, and a static account navigation bar.
"The goal of the redesign was to move toward simplicity," says My Little Salesman President Jason Pierce. "We're working hard to take away all the unnecessary stuff and get users exactly what they want - an easy way to find items for sale and an easy way to list things for sale."
Customers using My Little Salesman's website to find trucks, trailers, and equipment for sale will find the enhanced search bar and drop down menus useful to sort and organize search results. Customers listing trucks, trailers, and equipment for sale will find the new account navigation bar useful for the features inside the website.
Mr. Pierce says the redesign is not yet complete, indicating changes are coming to the detail listing pages and improvements for a mobile site.