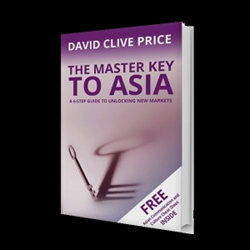 Myanmar has an enormous domestic market with great potential but beware of the potential pitfalls.
London, UK (PRWEB UK) 30 May 2014
The Southeast Asia region has a rich population and a steadily increasing rate of GDP, says David Clive Price. Myanmar, located in the Indochina peninsula with valuable natural resources, has recently attracted many foreign direct investors, expanding its infrastructure and cooperation with its neighbors. Price cites the examples of Coca-Cola and Unilever, both of which have started to operate manufacturing facilities in Myanmar.
The government of Myanmar has also agreed a deal with Thailand for a new deep-water port on its coast, and a further 350-kilometer road to connect Myanmar with Thailand's industrial zone in Bangkok. These infrastructure developments will eventually provide better access to India from the heart of ASEAN.
"Myanmar has an enormous domestic market with great potential," adds Price. According to BCG's consumer's report, more than 90 percent of consumers in Myanmar wish to live a better life than their parents and expect their children to be better off than themselves. The research also indicates that Myanmar has the most optimistic consumers when compared to countries like China and India.
Master Key to Asia is running workshop courses and offering highly relevant local intelligence on doing business in Myanmar. "The Golden Land presents a golden opportunity for newcomers and those established in Asia Pacific to enter the market to secure their business. However," cautions Price, "market entry will only reap sustainable rewards if you have a solid understanding of the business environment. You must satisfy your customers in each individual sector and country to create lasting momentum and long-term business partnerships. That is why we have introduced these Master Key to Asia workshops and consulting packages."
About David Clive Price
With 25 years' experience of Asia business, David Clive Price helps Western companies, SMEs and entrepreneurs to launch and expand in Asian markets. His International Business Passport consulting packages and bestselling Master Key Series offer proven strategies for building profitable partnerships and gaining competitive advantage in Asia Pacific.
Media Contact Info
David Clive Price
david(at)davidcliveprice(dot)com
Location: London, UK