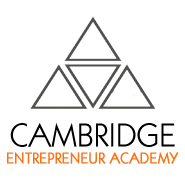 Gain The Mentors, Skills and Tools You Need To Become a Successful Entrepreneur!-Mychal Connolly
Cambridge, Massachusetts (PRWEB) January 15, 2015
Cambridge Entrepreneur Academy is announcing its new Entrepreneur Course that is set to begin January 28, 2015. The course is titled: Developing Ideas, Starting Businesses and Growing Companies: The Complete Guide to Being a Successful Entrepreneur. Vermont Teddy Bear, Jelly Belly Jelly Beans and Stinky Cakes founders are teaming up to share their wisdom, guidance and experience in being a successful entrepreneur through this course. This course is available to all who are willing to put in the time to sign up and seek the information being provided by these business gurus through this e-learning course.
Cambridge Entrepreneur Academy makes its courses easily accessible through computer, smart phone or tablet. Cambridge Entrepreneur Academy provides a 6 month certificate program that covers four important aspects of being a successful business owner; the mindset and accurate knowledge, the right marketing strategies, a winning business model and mentors for guidance.
This 6 Month Certificate Program will cover:

Business History & the Entrepreneurial Mindset
How Businesses are Structured, Organized and Operated
Business Financials & Ways to Fund A Business
Branding, Marketing & Advertising: Growing A Business
Building a Business Plan and Pitching to Investors
Board Members, Stockholders and Taking A Company Public
10+ Entrepreneur Online E-Learning Courses
1 on 1 Coaching/Consulting with the Instructors
About Cambridge Entrepreneur Academy
Cambridge Entrepreneur Academy serves aspiring and established entrepreneurs with the best online e-learning courses, mentoring and live classes.
Instructors of the classes include John Sortino of Vermont Teddy Bear Company, David Klein of The Jelly Belly Jelly Bean Company and Mychal Connolly of Stinky Cakes.
John Sortino is the founder and creator of The Vermont Teddy Bear Company. John grew his Teddy Bear Company from a peddlers cart with sales of $5,000 to a $100 million dollar company. Sortino and the company were named the best CEO and Company in America three times on Inc. Magazine's list of fastest growing companies. Sortino was named among the Top 100 marketing people by Advertising Age. John has guided over 55,000 entrepreneurs to success with his book, "The Complete Idiot's Guide to Becoming a Successful Entrepreneur".
David Klein, also known as Mr. Jelly Belly, is the founder of The Jelly Belly Jelly Bean Company. Dave turned $800 into the world's most loved gourmet Jelly Bean Company. Over 2 million people have watched Dave's documentary, Candyman: The David Klein Story, on Netflix.
Mychal Connolly was named one of America's Top 100 Urban Entrepreneurs for his work as the co-founder of the online baby-gift company Stinky Cakes. He is also the author of Launch and Stand Out.
For more information go to http://www.cambridgeentrepreneuracademy.com or Call 857-496-5980.
For press interviews contact Mychal Connolly, mconnolly@cambridgeentrepreneuracademy.com