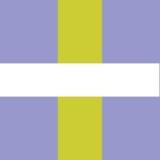 (PRWEB) September 05, 2013
My Church Marketer has launched its official website http://www.mychurchmarketer.com to help Christian churches strengthen and grow their congregations through Internet marketing. Offering a competitive three-tiered pricing structure, churches now have access to the best marketing tools and services designed to engage existing members and help grow congregations. Most importantly, My Church Marketer is committed to not only helping Churches grow and be more effective but to also give back. 80% of all profits will be donated to Christian organizations, Christian Schools/Colleges and Missions.
About the company:
Led by a team of marketing experts with more than 30 years of experience, (mychurchmarketer.com) offers a wide array of solutions geared to help Churches grow in today's digital environment. This includes marketing strategy, online and content marketing, website development and social media management. My Church Marketer is gearing church marketing services to cover areas like web traffic development and management through the use of effective SEO strategies, marketing communications development and support, audio and video services, content development services, radius and geo targeting.
The leadership team is comprised of Christian professionals headed by Jeff Beam (GM) and Bill Dykes (CMO), both known for their extensive corporate experience. Jeff has spent his career in sales and marketing with IBM, Internet marketing, education and Retained Executive Search Consulting. Most recently, Bill served as the Chief Marketing Officer for Sky Angel Television network in Naples, Florida where he was responsible for design and implementation of all sales and marketing initiatives. Previously, he served as Executive Vice President of Business Development at Church Mortgage Acceptance Co., LLC. The team also includes Jenny Green (Director of Operations) along with IMM, Internet Marketing and SEO firm with over 20 years of Internet marketing experience. The team's broad range of experience will be aimed to help churches grow by increasing church membership, spreading the word of God, strengthening Christian ties and be adept with the fast changing pace of technology.
Interested organizations can:
phone (888) 854-7128
or
email info(at)mychurchmarker(dot)com
for more information and details.