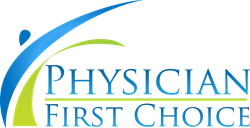 Myers Cocktail has been shown to provide benefit for fibromyalgia, arthritis, autoimmune disorders, migraines, Lyme Disease and more!
Orange County, California (PRWEB) November 25, 2013
West Coast stem cell clinic, Physician First Choice, is now offering Myers Cocktail IV infusion therapy for the treatment of several conditions. The Myers Cocktail treatments are offered at 2 locations, with Board Certified doctors overseeing the treatments. Call (888) 988-0515 for more information and scheduling.
The doctors at Physician First Choice have two decades of combined experience with regenerative medicine and anti-aging treatments. With Myers Cocktail showing excellent results in published studies for a broad range of medical conditions, the low risk, outpatient IV therapy is frequently provided at the clinics.
Physician First Choice offers the Myers Cocktail treatment for fibromyalgia, arthritis such as with rheumatoid, Lyme Disease, anxiety, insomnia, Epstein Barr and immune system problems. The treatment takes less than two hours, and is outpatient with minimal risk.
Physician First Choice offers the treatment at two locations, one in Orange County. The other is in Upland CA in the Inland Empire area. Along with Myers Cocktails, the clinics offer stem cell therapy for degenerative arthritis, stem cell facelifts (PRP facelift), prp for hair loss, tendon and ligament injury, fractures and numerous systemic conditions such as Alzheimers, Parkinsons, Diabetes, Neuropathy and more.
For more information on IV infusion therapies with a Myers Cocktail and additional treatments at Physician First Choice, call (888) 988-0515.