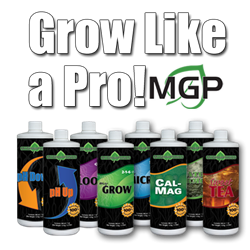 (PRWEB) October 23, 2013
The Louisiana-based company Fleur de Lis Hydroponics has just released an exciting new line of products which can help gardening enthusiasts transform their growing techniques. The 'MyGrowPonics' line is an innovative new range of items designed to help gardeners with new hydroponic cultivation for their plants.
Created to give gardeners the control and creativity they need to help their plants reach their full potential, the MyGrowPonics products are also the best way of helping professional and amateur agriculturalists become the "master of their own garden".
The Fleur de Lis Hydroponics company, http://www.fdlhydroponics.com, is the best destination for any gardener that has any questions about hydroponics or is considering using a non soil-based growing medium to cultivate their flowers, fruits or vegetables. For the new range of products, customers can visit MyGrowPonics, http://www.mygrowponics.com, and stock up on essential nutrients, supplements and equipment for their needs.
Using hydroponics instead of soil-based cultivation techniques is beneficial to the user for three reasons; season, resources and space. The season doesn't matter when using hydroponics as customers are in control of their own environmental changes. Similarly, it is a more environmentally friendly method of agricultural cultivation as excess nutrients and water are re-used. Finally, it can be suited to any kind of space so even if gardeners don't have an outdoor area, equipment can be installed to create perfect growing conditions indoors.
A company dedicated to helping customers 'master the art of gardening', their hydroponic fertilizers can give plants all the nutrition they need to produce maximum yield.