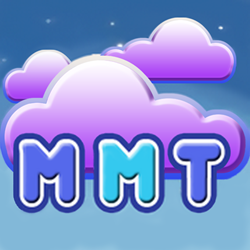 Houston, TX (PRWEB) March 22, 2017
MyMateTopia is the all-new public iOS release of their app which aims to offer individuals a more engaging and personalized way to meet people, give opportunities, and answer some biological what-ifs when connecting with others.
MyMateTopia has taken a daring step towards creating an app that looks and feels like no other out there in the saturated collection of look-a-like relationship and dating apps. Gone are the days of prefab questionnaires, misleading matching algorithms, or miss moments.
With MyMateTopia, individuals have a real third option to meet people before initiating a chat. By swiping down, the user is sending the other person a "GTC," or give them a chance opportunity to answer personalized questions before they can start a conversation. If answered correctly, they'll be in your match list and a conversation can being. Here's the catch, the other person only has a limited amount of opportunities to answer the questions correctly. The questions can be as honest, personable, or as uncanny as the user wishes. MyMateTopia simplified the reply system with an easy yes or no answer design. Co-Founder warpB says,
"We've all been there, seeing someone for the first time on an app and not quite sure if they are a definite yes or no…wondering whether that last no swipe was your "what-if," or finding out that yes swipe has nothing truly in common with on a personal level. Well heck, give them a chance with GTC before giving out any false intentions. Use GTC anyway you want; friend's list, weeding out creepers, or just a way to feel someone out."
Wonder what the baby's traits might be with that other person? MyMateTopia gives biological probabilities of an offspring when there is a match. After easily entering some simple biological information, the app can figure out the likely percentage of what the child's eye and hair color as well as hair type with a cute animated avatar baby in real time. MyMateTopia wants to answer the intriguing "what-if" curiosities that many often wonder about when they meet other people.
Says Co-Founder RG, "We wanted to reward matches by answering curiosities and give people something more than just chatting. We started with biological curiosities but plan to add more personalization options later."
Last but certainly not least, MyMateTopia wants to make the users experience truly customizable. From the changeable animated background, to the ability to change the look of the app to fit your mood, there isn't another relationship app out there like MyMateTopia. Whether looking for a friendmate or soulmate, it's MyMateTopia.
About MyMateTopia
MyMateTopia is trademarked under Shhh…I Am Working LLC. The company was founded by a group of regular schmoes in the small town of Willis, Texas. MyMateTopia's goal is to create a mobile app that attune towards a person's own wants and desires; all while making it an enjoyable experience. Please visit http://www.mymatetopia.com or @mymatetopia on social media.
For more information, please contact MyMateTopia.
Jojo
Media Contact
press(at)mymatetopia(dot)com
mymatetopia(at)gmail(dot)com