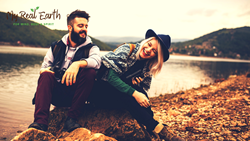 Elevating Orange - with the infusion of orange essential oil- will be a welcome extension to encourage customers to #lovewhoyouare
Texas (PRWEB) October 13, 2016
My Real Earth introduced itself as a natural alternative to traditional body care over a year ago. The brand started with the inspiration of Founder/C.E.O. Kimberly Morlen and DIY recipes made in the family kitchen. As the company has expanded from the family kitchen to online market place, its unique approach to body care continues in the creation of new product lines.
September 2016- My Real Earth has chosen to expanded current body care line with new blend - Elevating Orange. After receiving positive reinforcement from offline markets, it is now planned to launch online October 25, 2016 and offered to consumers on the company website. It will be offered in the brands signature products – body butter, body lotion, sugar scrub, etc.
The new line will mimic the current body blends by continuing to follow My Real Earth's natural approach. Elevating Orange is made with natural ingredients and then infused with orange essential oil so that, unlike its competitors, it is made with the highest quality ingredients and completely fragrance free.
Many are unaware of the effects of the toxins that are hidden in traditional body products. With My Real Earth's natural approach it hopes to offer a solution to the needs of its customers in products that are significantly less damaging. Elevating Orange will be no different in carrying out the My Real Earth mission, and with the infusion of orange essential oil – said to help boost mood- it will be a welcome extension to encourage customers to #lovewhoyouare.