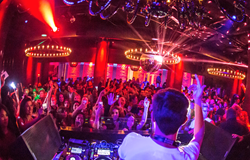 putting customers in direction contact with the top VIP Hosts or Owners at each location. As always, there are no hidden fees or costs!
San Francisco, CA (PRWEB) December 01, 2016
America's top club concierge company, MyRSVP (http://www.myrsvp.com) announced today that they will be expanding to the Bay Area in December, offering a new standard in service and convenience to San Francisco's thriving nightclub scene. Making San Francisco the third city in California listed on the growing site.
San Francisco has never been a massive nightlife destination, but with the recent openings of Temple, Verso and Love & Propaganda over the past few years, that stigma is rapidly changing. San Francisco is not only one of the most popular vacation destinations in the United States, but also home to an eclectic mix of innovative nightclubs. The city's diverse scene includes the scandalously sexy Harlot Nightclub, the Asian flair of Infusion Lounge, the decadent excess of Temple Nightclub and the old-world style of Ruby Skye. San Francisco's nightlife reflects the personality and culture that makes the Bay Area so iconic.
Known for specializing in the best Las Vegas nightclubs and pool parties, MyRSVP will now bring their unmatched VIP services to San Francisco's favorite venues. This is a move designed to open up the Bay Area nightlife like never before, allowing guests to avoid long lines and quickly order VIP tables and bottle service at all of the top clubs. MyRSVP allows the user to streamline party planning, taking out the guesswork, and putting customers in direction contact with the top VIP Hosts or Owners at each location. As always, there are no hidden fees or costs!
"I've never understood why there has always been such a massive disconnect when it comes to nightclubs around America. Nowadays you can book golf, shows, restaurants, travel and more at your fingertips or a home computer, but when it comes to planning a birthday, bachelor party or a night out in advance, it's always seems to be met with frustration. Our hopes are that MyRSVP.com will soon change that" comments co-founder Adam Sadie.
What San Francisco has always been great at, is food. MyRSVP's restaurant section provides their top pics in a variety of categories from bakeries and casual eats to the top steakhouses and sushi houses in the bay. From mouth-watering pastries at Pinkie's Bakery to the succulent meats at sought after Alexander's Steakhouse; MyRSVP has it all.
Today's announcement comes only a few months after MyRSVP's most recent California expansions -- Los Angeles and San Diego. This continues the concierge company's plan to bring superior VIP service to all of the biggest party cities around the world. MyRSVP currently operates in Las Vegas, London, New York City, Miami, Vancouver and Seattle.