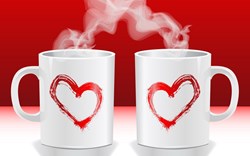 Online Astrology, Horoscope, Love Test.
(PRWEB) October 15, 2013
MysticTests.com, a website that focuses on astrology, numerology, tarot reading, and other esoteric subjects, now offers various types of no-cost readings and predictions.
MysticTests.com focuses on astrology, numerology, tarot reading, personality tests and other similar subjects. The site now offers no-cost online predictions about your life in various aspects like zodiac signs compatibility, personality, name compatibility, and much more.
Log on to http://www.mystictests.com/ to check out exciting predictions, and unique personality tests offered by the website.
All that one has to do to get predictions is enter few basic personal details like name, date of birth, gender to discover more about oneself. The range of predictions is literally innumerable, ranging from career astrology tests and rashi calculator predictions to Enneagram personality test, and seven chakras test.
A representative of the company stated on behalf of the firm - "We are happy to introduce such no-cost online predictions to our website visitors so that they can benefit from knowing interesting things about their own life. Such predictions also help them to get over any negative qualities that they possess since our predictions also talks about which qualities need to be changed."
For people interested in numerology, the website also offers online numerology calculator to obtain instantaneous in-depth numerology readings for 2013, 2014 and 2015. Further, Yes No Oracle helps the website visitors address few of the day-to-day problems faced in life. This is highly efficient in addressing those issues where your query can be answered with a simple Yes/No.
The representative also invited all potential visitors by stating - "We provide fantastic astrology calculators, horoscopes, reports, readings, forecasts, charts, interpretations and predictions that can change your life. Also, try out the various numerology calculators and get instant detailed reports of your personal numbers. Try our no-cost online love tests that show your relationship compatibility. We have even more categories of predictions to understand one better. Check them all out!"
For all the folks interested in astrology and numerology, a visit to the website can grant them instant access to various tests, and interesting information.
About MysticTests.com
MysticTests.com is a website that focuses on astrology, numerology and other related predictions. It has gained huge popularity among the website visitors due to their vast selection of value added services, and impressive online predictions.
Log on to http://www.mystictests.com/ for more info.