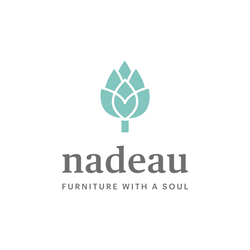 "Unique one of a kind pieces of furniture at amazing prices with fantastic customer service." Pam B. - Yelp
San Antonio, TX (PRWEB) June 06, 2015
Nadeau - Furniture with a Soul is now open in San Antonio. Celebrate the expansion of the Nadeau, Texas family that already includes Dallas, Austin, and Houston locations on Friday June 19th, at our Grand Opening event between 5pm and 8pm.
Can't wait? The store is open for business and you can stop by and bring home your favorite piece
Monday through Friday, 10am - 6pm, Saturday and Sunday 12pm - 5pm.
Come join Nadeau and celebrate its brand new store while enjoying light refreshments on Friday June 19th between 5pm-8pm. Make sure to RSVP here.
Who: Nadeau - Furniture with a Soul
What: San Antonio New Store Opening
Store Hours: M-F 10am - 6pm, Sat and Sun 12pm - 5pm.
Where: 999 E. Basse Road, #161, San Antonio, Texas, 78209
When: June 19th 2015 - between 5pm-8pm
RSVP: http://san-antonio-grand-opening.eventbrite.com
###
About Nadeau - Furniture with a Soul:
It was through word of mouth that Nadeau came to be, and the simplicity that started it all is still implemented to this day at all 25 stores across the US. In 1991, Tom Nadeau fell in love with the unique and exquisite furniture pieces he came across while traveling the world. Tom never understood why there was a need to pay outrageous sums of money to acquire beautiful furniture and decided to do something about it. He started bringing back his new found treasures and selling them at wholesale prices, making one-of-a-kind items attainable by everyone. 24 years later Nadeau still prides itself on curating unique pieces of furniture from around the world at affordable prices. Each individual item has its own story and its own individual character; no two pieces are alike, nothing is mass produced and what you see is what you get. The furniture pieces at Nadeau are handcrafted out of solid wood and metal, made with exquisite craftsmanship and beautifully designed. Nadeau's customers know that there is no need to wait for sales or discounts as the soulful items are always amazingly priced with no shipping or assembly required.