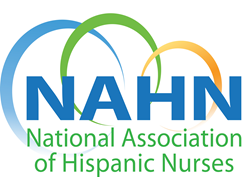 Washington, DC (PRWEB) March 17, 2014
The National Association of Hispanic Nurses (NAHN)™ today launches registration for its annual conference, the foremost event uniting the nursing profession to explore Hispanic health challenges and identify issues, trends and solutions. This year's event, themed Honor the Past, Treasure the Present, Shape the Future, is set to be held July 15 – 18, 2014, at the Hyatt Regency Miami in Miami, Florida.
In its 39th year running, this premier event brings together a community of over 300 nursing professionals, researchers, clinicians, and students to advance their knowledge through clinical sessions and poster presentations, expand their personal and professional networks, and discover the leading products and services in the profession today.
At this year's event, attendees will experience a journey like no other – embarking as pioneers through the evolving healthcare landscape and energizing their practice in Miami's vibrant and diverse atmosphere. In this sea of opportunity, attendees will discover cutting-edge tools to shape the future of nursing by delving into popular topics such as the Affordable Care Act and patient engagement, as well as unique issues such as emerging nursing roles and rare diseases in the Hispanic population.
This year's revitalized program will offer educational sessions in four tracks – Clinical, Healthcare Reform, Best Practices, and My Nursing Career – accommodating varying professional focuses and continuing education (CE) needs. The Expo Hall, centrally located this year among the conference's meeting spaces and social events, will provide enhanced opportunities for attendees and exhibiting companies to connect throughout the week.
"This year's conference is full of great content delivering up-to-date information about the changing healthcare landscape, and holds immense opportunity for nurses who provide healthcare services to the Latino/Hispanic community, regardless of their ethnic background," says NAHN President Jose Alejandro, PhD, RN-BC, MBA, CCM, FACHE.
NAHN welcomes nurses and health care professionals of many different ethnic backgrounds that are leaders in improving health care for the Latino population. Learn more and register for NAHN'S 39th Annual Conference & Expo at http://www.nahnnet.org/NAHNMeetings.html.
About National Association of Hispanic Nurses
The National Association of Hispanic Nurses® is a non-profit professional association committed to the promotion of the professionalism and dedication of Hispanic nurses by providing equal access to educational, professional, and economic opportunities for Hispanic nurses. NAHN is also dedicated to the improvement of the quality of health and nursing care of Hispanic consumers. For more information, please visit http://www.nahnnet.org.